Welcome to the Indie Tabletop Newsletter, hear from independent tabletop games designers about their current and upcoming projects. Take a look at the games we've already self-published and our upcoming Kickstarters, maybe even get yourself a free print n play game. Learn more about this newsletter here.
Designers & Their Games
Kickstarter Calendar
Looking for a specific designer?

Rucksack is live on Kickstarter right now!
It's been a long road, but we've finally made our way back to Kickstarter. Last time, things didn't work out, but we think this time will be different. We've listened to a lot of feedback and made several necessary changes. On top of that, I'm really excited that we were actually able to acquire a little bit of funding outside of Kickstarter, which means our funding goal will be even lower than expected!
We've spent two whole years trying to make this game a reality. We did start out with zero knowledge on how to do that, though, so two years maybe isn't that bad. 🙂 Still, we've put in a lot of time and effort into this game and we're hopeful that it will pay off.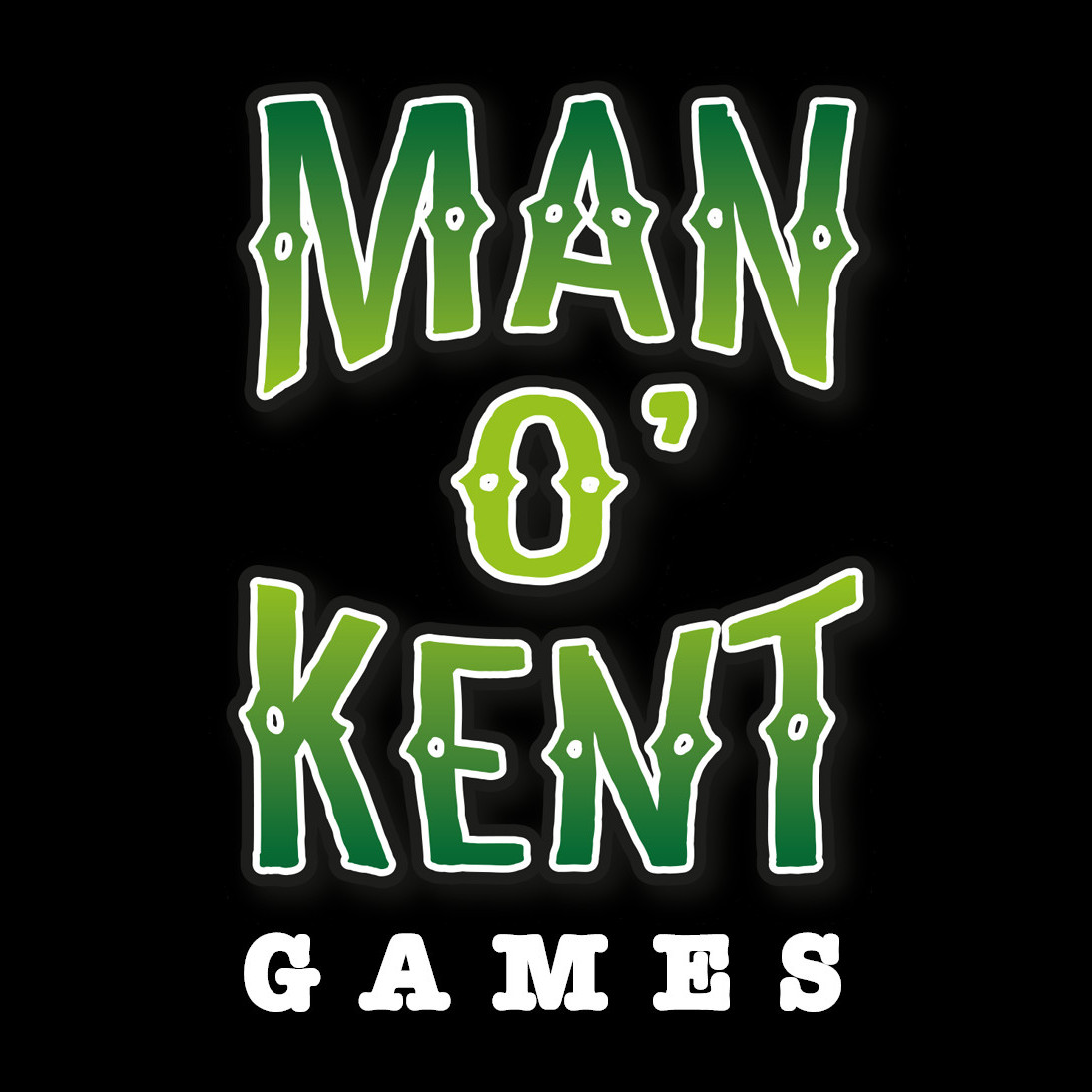 Well the big news is that the Turing Kickstarter is live! As I write this we're at 54% funded 7 days in with 23 days to go, so a good solid start but I'm always jealous at this point of those funded in 24 hours banners. If you haven't checked it out Turing is an image interpretation pocket game full of high quality abstract art where players are challenged to prove their humanity and stand out against the mechanical background noise of the game. Click the link to follow along, we'd love to see you on the project.
Alongside launching a new Kickstarter we're just finishing off the fulfillment of our previous one, SSO: Rage of Montalbano, the deluxe expansion in our SSO series of games and expansions allowing players to man the S. S. Omega as it suffers the brutal assaults of Captain Montalbano and his war fitted sister ship. That's before we launch a campaign on Kickstarter next month for the re-printing of the base set of SSO as its original run has almost run out which will include the Challenge Deck expansion the Wonder of Wubs where the ship is over-run by small, furry, fast breeding creatures.
Read More


Once we're done with all of that in a couple of months, aside from a long lie down, we'll be working on getting our next major project Song Of Tales back on track after a lock down enforced hiatus. Its a full life being an independent games designer!


Feline Felonies, Canine Capers and Animal Alliance are now 98% funded on Kickstarter! The 3 games in 1 box collection just needs a last little push to get over the finish line, any and all support is appreciated!
I hosted a vote on the campaign itself to decide on the final box art for the compilation and I'm very happy with the dark purple and white background that won by a landslide! It makes me incredibly happy to know that backers have had a say in how their games will look.
If you haven't seen my campaign before, the collection of all 3 games is called Playful Pets: Cats & Dogs and the Kickstarter project also has Feline Felonies and Canine Capers available as stand-alone mint tin games as well. Please follow the link below to check out the campaign and see if these adorable fetch and retrieve games are for you.
There have been some absolutely fantastic reviews for all 3 games, which can be found on the campaign page. It really means a lot to me to read that reviewers have loved the games as launching a campaign whilst isolating is so hard.
Read More


Yes, this is my third Kickstarter campaign since the pandemic began but it's also the one with the biggest goal, and as such has taken the longest time to fund. It has put me in a reflective mood, looking back at my first Kickstarter campaign for Tri To Win I had 2-3 board gaming events each week that I attended throughout the campaign. So, although it took a long time to fund I saw people playing and enjoying my game on a regular basis which gave me confidence. Being at home means I don't get to see that. I have seen some lovely comments from blind play tests but that's not the same as seeing joy on someone's face as they play. Which is why the positive previews from reviewers really means a lot to me and although the campaign has been slow, I'm sure these games will make it to homes where they are loved and what's more magical for a games designer than that?


In other news it's been the UK Games Expo weekend and whilst I couldn't attend myself many of the indie tabletop designers who contribute to this newsletter were there having a fantastic time and filling me with jealousy, I can't wait for next year's event so that I can meet all the board gaming friends I've been making. I'm also looking for other events that I can attend as an exhibitor/trader between now and the next UKGE.


For those of us who wanted to go but couldn't we used #UKHomeExpo on Twitter to keep each other company, provide an e-trade hall and generally have a nice time despite potentially feeling like we were missing out. It really qualifies why I love this community so much and why I'm willing to put together this newsletter every month!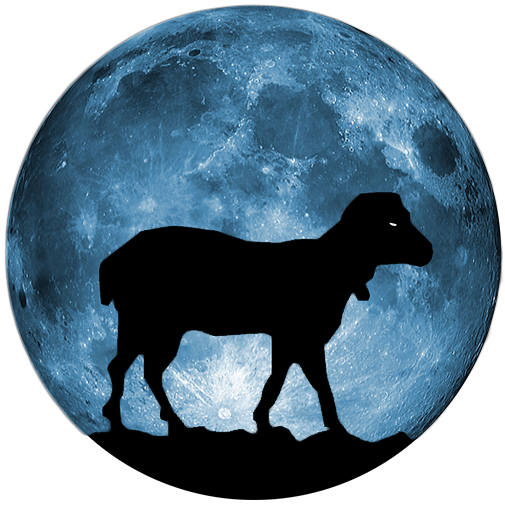 Castleshire: The most exciting highlight is that the box artwork is nearly done, and we expect it to be finalized in early August. With this under our belt, we are going to make huge steps towards the finalization of the game. We will use the art not just for the game, but also for promotional items such as t-shirts, banners, and mugs. The second peak is that we are getting the white sample to a signed-off stage. We are working through quite a few improvements, so that Castleshire will be a high-quality game. Recently, we went through piles of additional playtests and discovered additional variations that would help some audiences to have an even better playing experience, especially for younger people and those with less well-trained short-term memories. These variations will find their way into the rulebook.
Kickstarter: Working hard on getting the campaign content added. We got the team member photos done last week, and with the artwork being finalized, the campaign page gets a professional look. We aim to launch the preview page in September.
Read More




Crimopolis: We are more often asked when the first Crimopolis expansion is coming out. Short answer: likely in 2022. It will be called "Personalities". It adds asymmetry and skilled gangster bosses. Play tests were heaps of fun.




Events: We tick another event: BGBTB in Christchurch. Turned out this was the largest BGBTB in its 38-event history and over 300 people participated. For non-New Zealanders: Our largest-ever event in the country was over 1,700 visitors, so we consider 300 a big event. Many more fans found for our upcoming Castleshire.


Even when we were working hard on Pirate Pursuit – The Spanish Treasure Fleet, we knew we were going to make a companion game.
Now we can tell you that new upcoming game is: Pirate Pursuit – The King's Pardon.
This game will introduce cards for 8 famous pirates like Blackbeard, Anne Bonny, and Charles Vane, while also re-using all the pirate lore cards from The Spanish Treasure Fleet edition. However, it won't utilize the board or other components.
Because of this, we will offer The King's Pardon edition in two ways: (1) as a 54 card expansion for those that have The Spanish Treasure Fleet (or want to get it) and (2) as a standalone game of all 126 cards.
But wait! We have further future plans to develop a second expansion with more famous pirates and lore that can be used with either previous edition. At the same time, we will also release rules for a third way to play; this time re-using the board and components of Pirate Pursuit – The Spanish Treasure Fleet while also incorporating the new cards from The King's Pardon edition.
Read More


It sounds a little complicated to us too! 🙂 But by designing new ways to play Pirate Pursuit, we can optimize your return on investment in our game components (boxes & boards are expensive!) while staying true to our original concept: to provide fun ways to learn real pirate lore!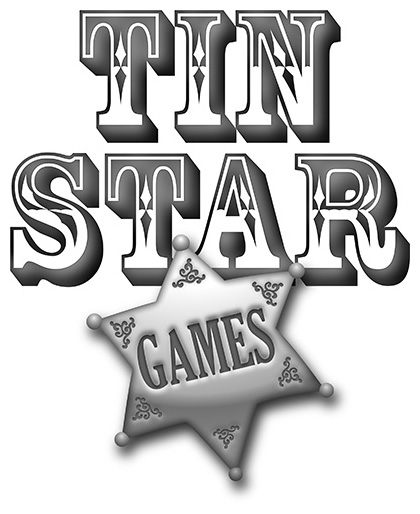 Partners goes cross genre! Thanks to the smash hit of our kickstarter in May, Partners has a whole host of supplements coming out and four of them have already hit publication! We don't mess around at Tin Star Games, not when it comes to murder! The core rules are a unique plot-emulation game that lets players recreate the detective tv show genre, but now with these new supplements, so many new genres have been added to the pot! Want to go hard boiled? Try Partners: The Noir File. Keen to fight monsters? Partners: The Eldrtich File. Want to go back to the classics? That's the Sherlock Holmes file. Want to be meddling teens? The Junior Detective File is for you. Pick your poison and get solving – whatever style you like! They're all available right now on our itch.io store!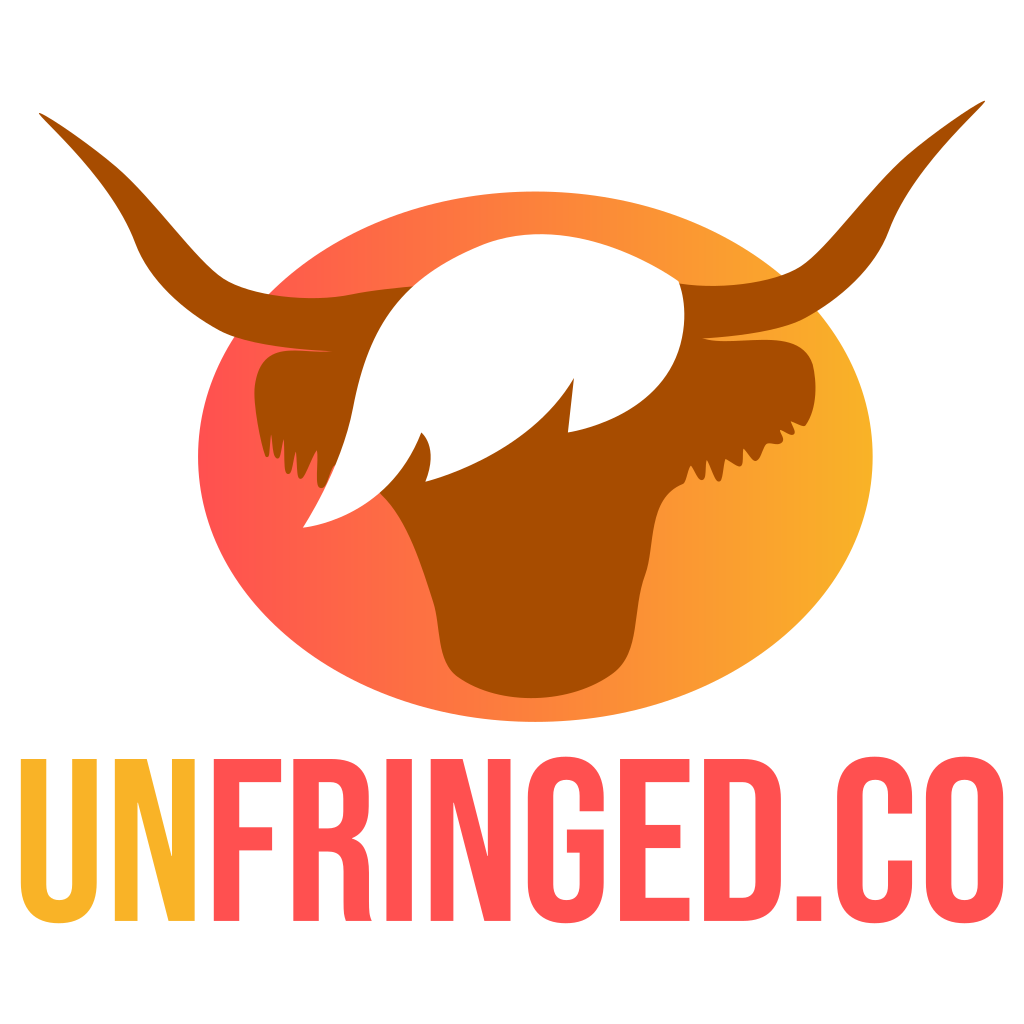 July has been a very admin heavy month for us at Unfringed, mostly due to the ongoing manufacturer issues that have been affecting the industry as a whole. Our manufacturing time quote got increased to 5 months minimum with no guarantee that it won't be longer than that. Not the worst and as the factory is in Europe we wouldn't have considerable shipping issues on top of that but it did mean I had to take a step back and consider our options to get Zuuli into peoples hands as fast as possible without compromising on quality. I reached out to the amazing community and got some references to other manufactures and those quotes have slowly been filtering in. Final decision has to still be made on what we choose but it looks like we have some options.
On a more positive note, we have continued to get some lovely feedback from people on Instagram and Twitter with respect to the preview copies we've sent out so a big thank you to them! It continues to be such a heart warming feeling to see people play and enjoy your game.
Read More


So much so that we ordered more prototype copies so that we can get Zuuli in front of as many people as possible before the Kickstarter.


For the next month make sure to keep an eye out for a number of Zuuli sticker giveaways that we'll be running across our socials. They're tiny but super cute!

Yub Nub Games
The global logistical climate we're in is really a mess, and I can certainly attest to that now. Top Tale: The O.G. Volume 1 has been printed, assembled, and packaged, and has been awaiting freight forwarding since the beginning of July. The light at the end of the tunnel is at least becoming brighter, as I "should" have the games on a boat by the end of July. I had to spend an extra 25% to get the space, but I count myself fortunate compared to others that have been waiting several weeks, and in some cases, waiting months for freight forwarding. Either way, games should be arriving in Colorado in late August if all goes according to plan, and then I hope to ship games to backers as soon as they clear customs in Denver and I can pick them up to distribute.
The Top Tale mobile app has been released as version 2.0 (some platforms may stay 1.9.0), at least it has already on Google Play. The iOS app "should" be published by August 1st, which has taken weeks to get right.
Read More


In the latest release, user accounts and unlock codes are added, as well as gameplay enhancements, tutorials, and user interface improvements. I'm finally satisfied and proud of the overall function and capabilities of the app, until we get to version 3.0 at least…


The next two months are going to be nuts! I've got all the packaging and labeling to package and ship the Top Tale games to backers. I'll then be shipping out cases of the game to retailers, and pitching and delivering the game to local shops and public spaces. I'll also be delivering the donated copies of Top Tale to Toys For Tots, Childs Play Charity, and other backer-designated donation recipients. I'll have so much to do, and so little time, so stay tuned! I will also be locking orders through BackerKit, so if you've been holding off on getting a copy of Top Tale: The O.G. Volume 1, wait no more!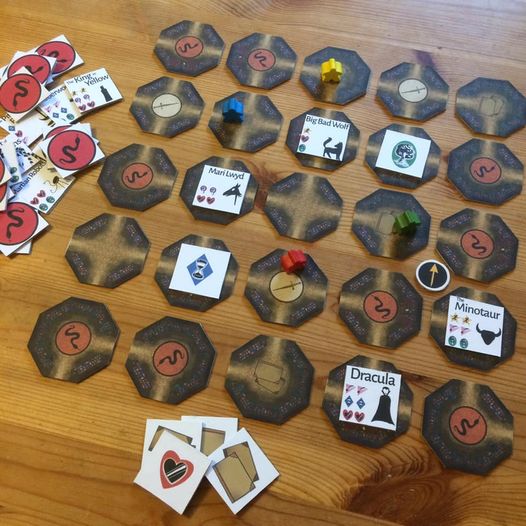 We're making big changes to Library Labyrinth — it's going to be made out of rotating tiles!
Later this year we plan to launch Library Labyrinth on Kickstarter. It's a game about building a team of amazing fictional and historical women to capture escaped literary terrors in a cursed library. Can Ada Lovelace and Scheherazade defeat Dracula? Can Bobbie from the Railway Children deal with a Basilisk? Our core concept and our cards have been set for some time now — but the board itself has changed!
The game is now going to be played on 25 octagonal tiles. Each one shows part of the library, with a winding path…but beware, because the tile may rotate, changing your route round the library! A curse token moves between the shelves, highlighting the tiles which could change and which players need to beware.
Library Labyrinth is coming to Kickstarter later this year, so watch out for us!

I'm excited to announce our new Kickstarter for Six Greetings Card Games which will be going live on 7th September 2021.
Six different games, each entirely contained within a greetings card. Now you can give a card that's also a game. The game board is the front of the card, with the rules on the reverse. On the back, cut off the component section and flip out the player aid, which has a space on the back for you to write a message. Use the envelope as a game box.
Games have various player counts and complexities, so you can match the right card for each recipient. Plus… backers will be able to choose between the standard sets of cards, which are suitable for any occasion and the festive cards especially for Christmas.
As with our Cracker Games last year, these games will be fulfilled in November, so you can send cards out over the Christmas period. For this campaign we'll be running dual centre printing – both in the UK and in the US – giving us better coverage and increasing the speed of delivery across the world.
Read More


These are big games in small formats. The pre-launch page is now live, so you can follow the campaign and get notified on launch.


If you've backed our March 2021 Kickstarter project – Uranus! – you'll be pleased to hear that fulfilment is now underway and you should get your game soon.

An independent game designer based in Canberra Australia, Sean has recently started playing around with mashing together crossword clues & sudoku puzzles to create PseudoClue. These are little puzzles that will have you switching between math & sudoku logic to solve the sudoku grids.
Previously he has designed small strategy games looking for the love of a good publisher, The Stars Align published by Breaking Games, & PatchWord – the hardest word game on the app store.
If you would like to try out a PseudoClue puzzle check out the free one contained on the itch.io page – it comes with a video walk through of how to solve the clues. As these are still being developed any & all feedback is welcomed, especially around the instruction sheet as these are notoriously hard to write & it's accepted that it is far from ideal in it's current iteration.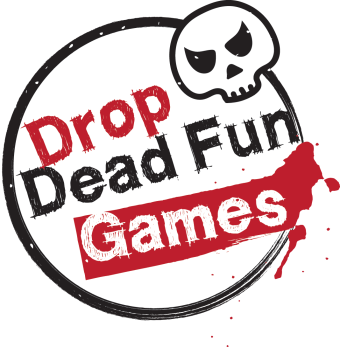 We hit a bit of a milestone here at Drop Dead Fun Games – the end of July marked a year since our successful Kickstarter campaign for Murder on the Cards ended.
We kind of can't believe it's been a year already. And then on the other hand manufacturing and fulfilling a Kickstarter is such a process on it's own that it feels like the Kickstarter itself was YEARS ago.
We still feel incredibly grateful to our backers who took that first chance on us, and to every customer since, once we established ourselves as a company and began selling for ourselves.
In our eyes, Murder on the Cards is a game with the sole aim of giving friends and families a giggle together. Never has there been such a frustrated murderer who isn't above using a little irony in his attacks – those irritating little situations you can find yourself in daily? Well turns out they can be deadly! Start a games night with a "friendly" round against The Murderer, or pick up the game on a lazy afternoon at home – we're proud of how accessible it is.

We are in the process of winding down Train in Vain, it has been an amazing kickstarter with so many wonderful backers! When you all are reading this hopefully we will have fulfilled that print and play. Derik and I were on a podcast with Tom Gurganus of Go Forth and Game. That was a lot of fun!
We have new projects up coming, for October we will likely be releasing Pumpkin Express, a train game about building routes and assigning passengers to the cars where they are the happiest.
We also have Under Construction, a game about Construction Vehicles and the Buildings who love them. It's like playing with Tonka toys that are dice. Moving them around to get the best fits and them getting some materials to make buildings. Beyond that we have Park Deco, a bag building dice game where players are helping to clear a parking lot and working to maximize the points they earn for doing so.
Read More


This has been an insanely busy and wonderful year for us. We have launched, funded, and fulfilled 5 kickstarters (Train in Vain will be done by the time this is out). It has been such a great time interacting with all of the community members and getting to share these games with them.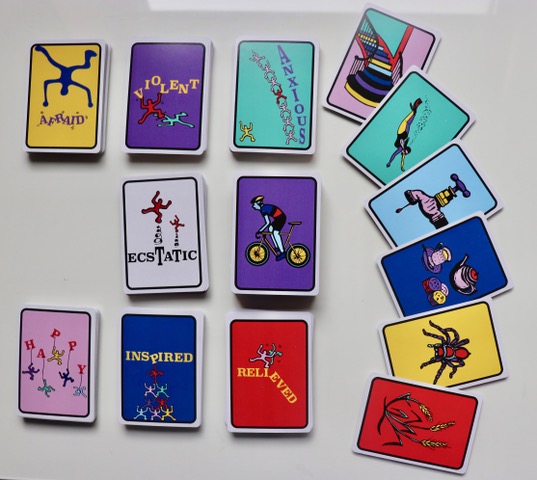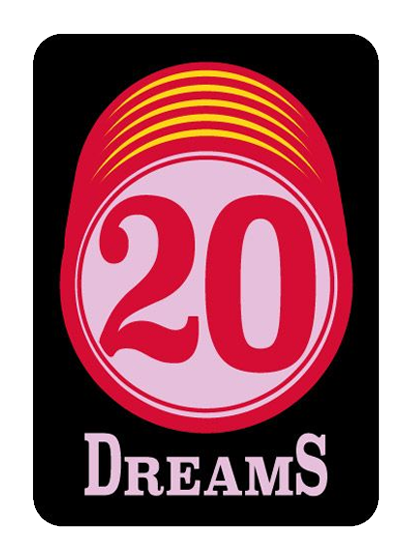 By the end of July, we will have attended our first UK Games Expo, launched on Amazon, entered various game competitions, received more game reviews and met a few more people in the games industry. We also featured on our first YouTube interview with Dennis Relojo-Howell from Psychreg where Karen discusses the link between games, creativity and psychotherapy.
August will be a time to take stock and work on our Q4 strategy as we hit the holiday season. We will continue to work on building our sales channels and broaden the reach of 20 Dreams with a focus on the family gaming market.
We are also working on 2 new games to build under the 20 Dreams brand. The first one is a version of 20 Dreams for younger children and the other a brand new game. Both prototypes are at the early stages of development, so we will keep you updated on our progress on both of these projects.

Search by Designer