Welcome to the Indie Tabletop Newsletter, hear from independent tabletop games designers about their current and upcoming projects. Take a look at the games we've already self-published and our upcoming Kickstarters, maybe even get yourself a free print n play game. Learn more about this newsletter here.
Designers & Their Games
Crowd Funding Calendar
Looking for a specific designer?


What an exciting month May was! Malum Hortus now has box art and has reached 100 followers on Kickstarter, all my UK Games Expo preparation has been going well and as we head in to June, I'll actually be at the expo for 3 days!
Malum Hortus – Check out the Malum Hortus box art! I'm so happy with it. There are 8 main evil flowers that will be hunting for you in the night, I chose the Orchid for the box as it's my favourite piece so far, it also lends itself nicely to being a mirror image of itself. On the left it is beautiful in the daylight with the right being the evil version that it transforms into at night (right before it comes hunting for you mwahahahaa). Please give it a follow on Kickstarter using the link below, if you already have, thank you very much!
UK Games Expo – If you'll be there, please swing by and see me, I'll be on stand 1-1058 and I'd love to meet more of you. If you have your own Board Game Survival Kit and feel like taking it along so that you can play as your colour in the open gaming areas…
Read More


And if someone asks you about it you can send them my way, remember, stand 1-1058 😉.

My husband will be conducting demos of all 5 of my currently published games on the stand, demo sign ups are open so just message or email me to get a slot, you can pick your 'game of interest' out of Tri To Win, Mini Memory Mischief, Feline Felonies, Canine Capers or Animal Alliance to play and you'll still get a chance to learn about the other games if you would like. I would love to get the first couple of demo slots for Friday filled ahead of the event so that we can hit the ground running.

Preparations have been going well, if you follow me on social media, you will have seen my banners and stand test run. It was really helpful to lay the stand out more or less exactly how I want it so I can set it up quickly once I'm there and not worry about how it will all look.

My nerves are gradually being replaced by excitement as I get closer to the event, I do worry that there will be no sales and it won't make sense to exhibit again. I've told myself it's worth doing it at least once for the experience and sales don't matter as much as that, but wouldn't it be amazing if Atikin Games does well there and I can afford to come back and do it every year? I keep hoping that'll be the case, keep your fingers crossed for me!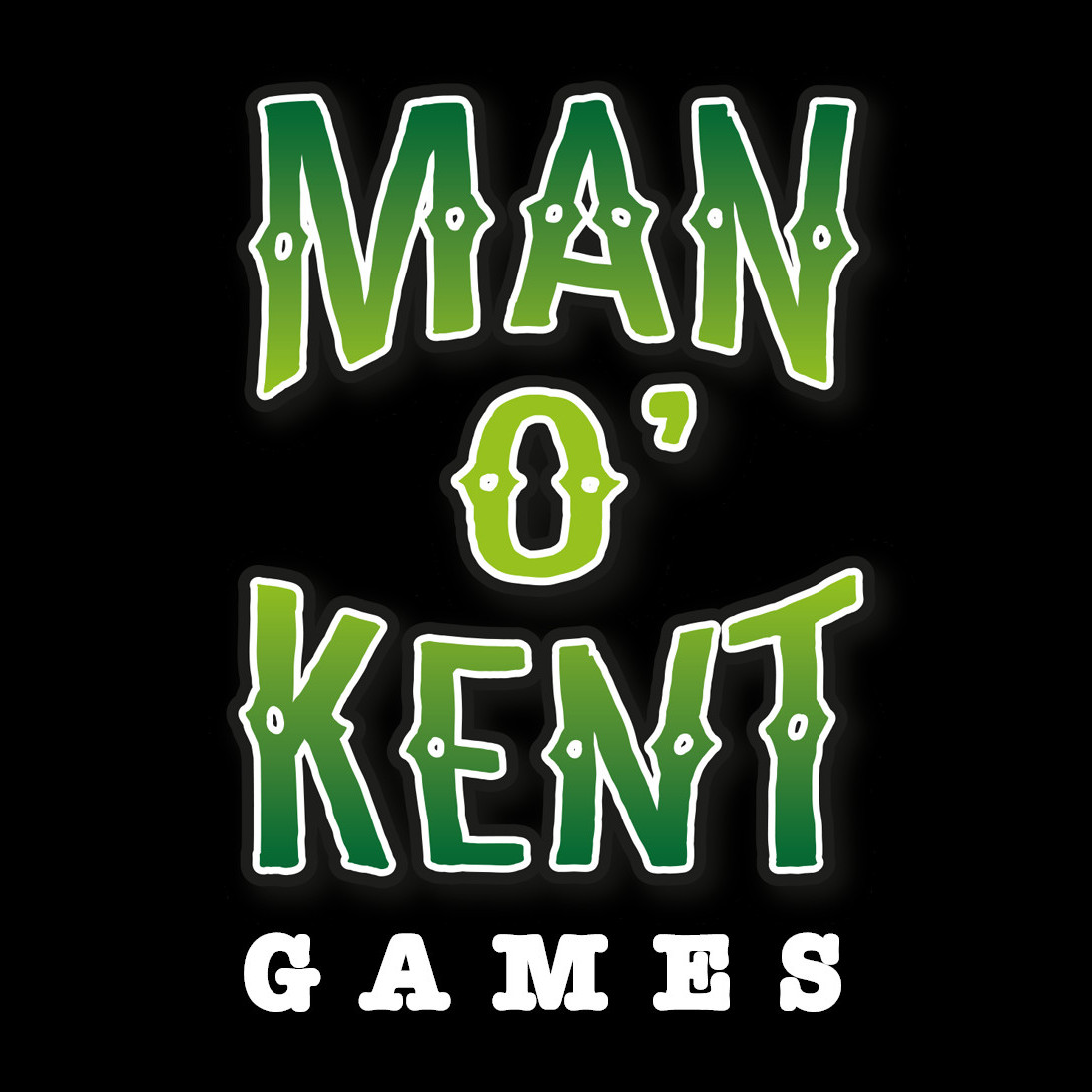 Well the big news for the moment is that UKGE is frighteningly close now. Its been a long time since we were regularly on the convention circuit (we've made a whole new human since the last time I was at UKGE) and while I managed to get out to Broadsides a couple of months ago UKGE is the big one. We'll be showing SSO, Turing, Moonflight and previews of Song Of Tales along with Gaslands and A Billion Suns, so there will be a lot going on at the stand. Now that we're rolling again there are lots of cons coming up, so hopefully we'll see some of you out there on the road.
Turing is almost finished with fulfillment, the last rewards are packed up and waiting to go out and SSO only has a few UK backers to send out. Once we get done with sending the last of those out and attending UKGE its time to get back to work with launching Song Of Tales which I'd like to get up by the end of the year, its been a while waiting and looks spectacular.
Read More


We'll be running playtests virtually on TTS and by print and play, anyone interested in taking part, just let us know and we'll make sure you have all the links and bits you need to follow along.

See you out there!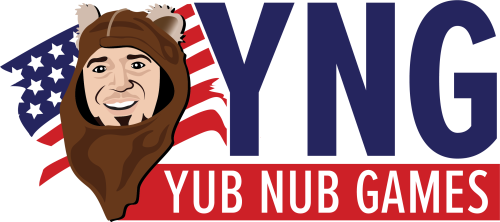 The last conference I had the opportunity to go to was the Cheyenne Gaming Convention. This was the second time Wyoming had a gaming convention ever and given the population of the state of Wyoming (~580k people), and a population density of less than 6 people per square mile, it's not too surprising that not many game conventions occur. Anyhow, for this one they had run out of vendor space, so I attended just to attend for a change.
I had the pleasure of playing some other Indie games and some new-to-me fairly popular games. I also met some of only a few game designers that live in Wyoming. All this to say, that as an indie publisher/designer, it was really nice to not go to the conference with an intent to sell games or a set schedule. I encourage all to take a break from constantly trying to make a sale and simply enjoy the benefits of connecting with people at a convention.
Read More


Now all that said, I was invited to participate in an Indie Showcase on the last day, where they invited indie game designers and publishers to talk about their games for a two-hour period in the gaming hall. Although this wasn't an invitation to sell games, I might have sold a few under the table to those that were insistent on buying a copy.

Something really cool that happened, was after I described Top Tale to one gal, she not only asked to buy a copy, but she asked for me to sign it. This seems silly, but it was only the second time someone had asked me to sign a copy of Top Tale. She was absolutely giddy after receiving her signed copy. Although I'm by no means in this industry to become a somebody, it was still pretty cool to have autographed something that I created and brought to production. I hope all indies get to experience that feeling!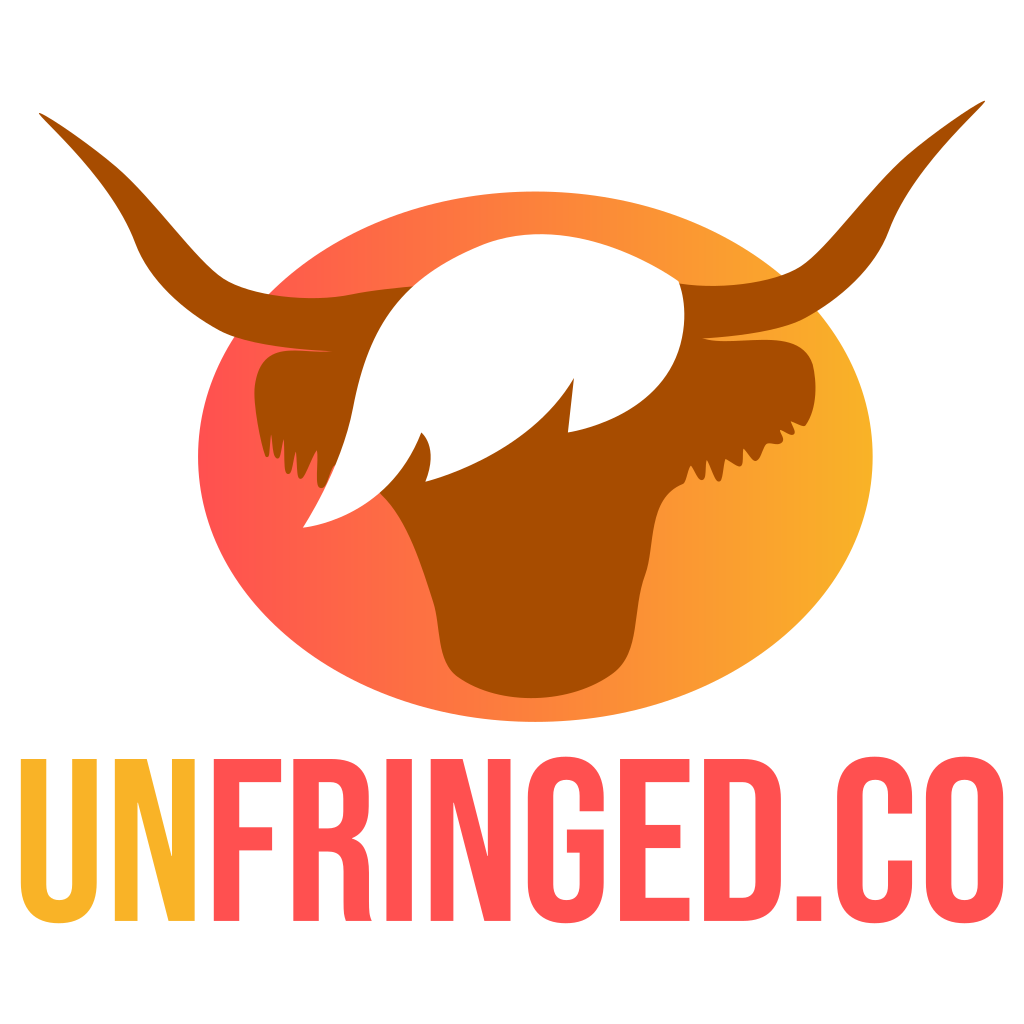 I'm very excited to announce that Unfringed and Zuuli will be at the UKGE this year! It's my first time that I will ever be exhibiting at an expo so feeling a little nervous but if you are heading along yourself it would be lovely to see a friendly face and say hello in person to any of the Zuuli fans out there!
We're at Stand 1-323 in Hall 1 and will be running a Demo table for up to 5 people (or groups of 2&3) and also a 'Beat the Collector' competition with prizes available for the winners!! If you missed out on the Kickstarter we'll also be selling copies with the Limited Edition Scorepad (while stocks last) so don't miss your chance to grab one while you can.
I've also set up a Discord group for Publishers, Designers and Helpers going to UKGE so that we can help share ideas and tips and tricks on how to make the best of the weekend. There's been some amazing contributions so far so thank you everyone that has already joined.
Read More


We have a help-needed channel in case anyone needs a helping hand, whether that be needing a pair of scissors or just borrowing a spare chair for an hour. A lot of us are going for the first time with our first ever games so having a friendly bunch of faces to connect and share ideas and stories hopefully makes things a bit easier for everyone. Hopefully we'll also all get to meet up to grab a beer or even just say hi in person.

If anyone is also keen on joining the discord too please ping me on any of the social medias and I'll send you across an invite link.

Good luck to all the other exhibitors and happy hunting to all of those visitors looking for new games to try out! See you all on the other side!


With creative attention on the next Emma Sharpe Adventure and as a new phase of schooling continues to demand more cycles, game design sits on the backburner. However, I recently enjoyed introducing a couple of our younger games to some new players and I was reminded of our article "Introducing Board Games – Start Small".
When playing games with young players, whether with a commercial game or even something very simple like our "Miser vs Miser" or "Probability Battleship", always be willing to scale and adapt the gameplay to keep it fun. Eg: just rolling the dice we made from our templates was a "smash hit"! (dice were smashed ;))

Hello dear readers! Since you have this newsletter with words in it, I was hoping you might also enjoy my new novel, also with words in it! It's called "Remembering the Dame." It's a story set in 1950 about a pair of detectives who are searching for a missing woman. Then it gets crazy from there. A lot of the book is an exploration of identify. Are we who we define ourselves to be or are we who others define us to be? It also tackles racism in 1950 and how social justice work was getting started. The push back against the racist policies and a detective who is blatantly anti-racist is changing his world. In all, I tried to make a book that was fun and funny and packed as many laughs per page as I could.


Pocket Book Adventures is now in the midst of Round 2 Playtesting. Round 1 was to gauge interest and iron out the game's general feel and gameplay. This round, I'm more focused on clarity and – especially – difficulty.
Calibrating the difficulty of a solo game with dexterity elements is a particular challenge. For multiplayer games, it's easy to judge difficulty based on how well the other players do; so having a tough game is ok as long as all players are roughly on the same playing field. With a solo game, however, it's just you against the game; so a tough game could easily be frustrating, since you have no one else to share your difficulty with. On top of that, what might be too hard for one player might be too easy for another.
My solution? Weapons. Every few maps, players have the opportunity to buy weapons that help make combat a little easier. My approach is to let players choose between a cheap weapon and an expensive one. The cheap weapon should be affordable to most every player.
Read More


The catch is that the effects they give are really only helpful to those who have the most trouble with the dexterity-based combat. If you're decent in combat, buying a cheap weapon really won't make a difference. For you, there's a more expensive weapon. You'll have to work a little harder to get it, and it won't help you as much as the cheap weapon would help a player who's less skilled, but hopefully it's still worthwhile to you.

If balancing goes well, combat will be tough, but you'll always have a weapon to help you feel like you can take on the challenge!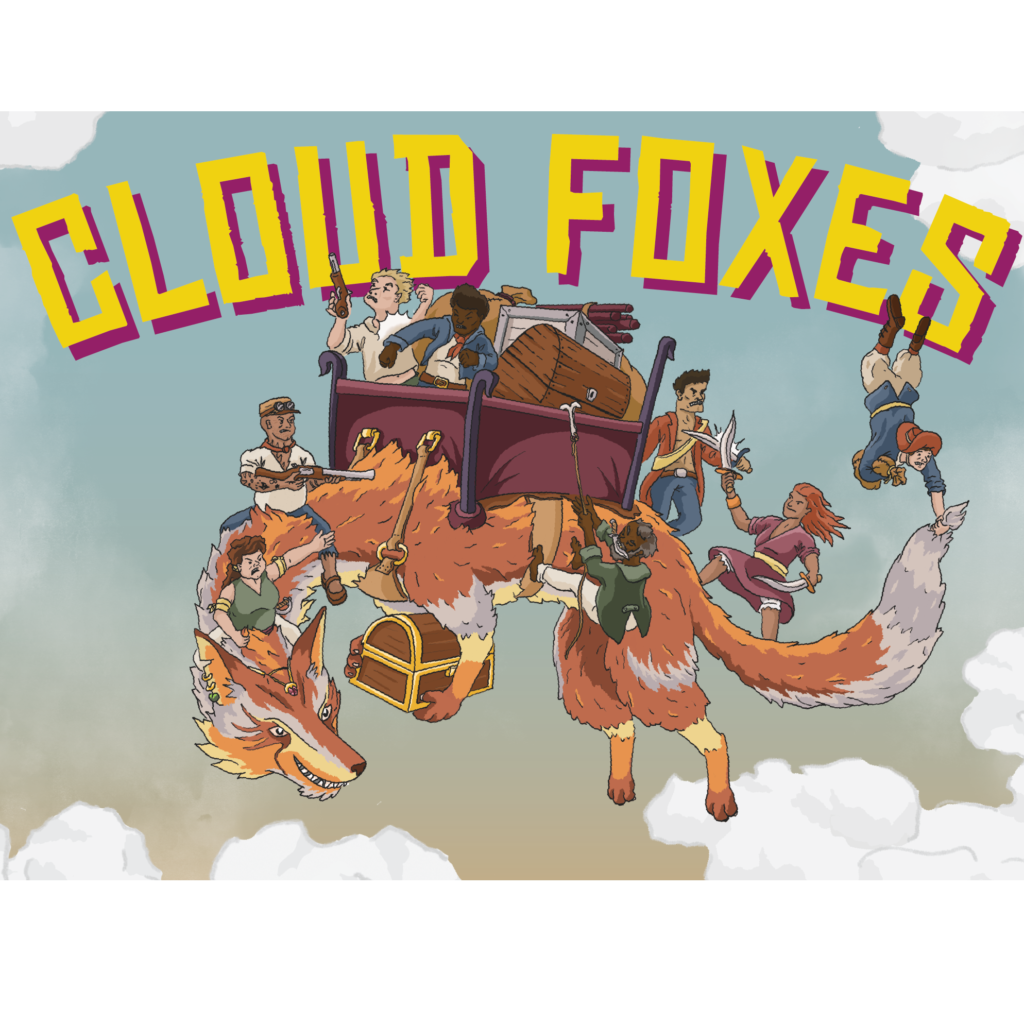 On red pandas and flying foxes: What an exhausting and life-changing few months we've had at Paper Boat Games. Our Kickstarter for Snapshot: Wildlife Photographer smashed all of its stretch goals last November. With a few jangled nerves and unforeseen challenges, we managed to meet our ambitious December/March delivery targets.
Earlier this year we were at Airecon, where everyone was drawn to our oversized but ridiculously cute red panda banner. The demo tables were hardly ever empty and Snapshot came 3rd in a vote of attendees. At time of writing, we're getting everything ready for our second UKGE.
We've been asking ourselves the big question: "What's next?" After a frenzy of playing the many games we have in development (with a quick break for hot sandwiches), we settled on Cloud Foxes. Another adorable, reddish animal — yes! — but this time with bigger jaws, in a more fantastical setting.
Cloud Foxes is a fast-paced, tactical board game for 1-4 players, transporting you to a world of sky pirates, flying foxes and levitating ships. Combining dice management and area control, players roll three dice to determine their tile placement options as they battle for treasure and compete for trade-routes.
Read More


The game is coming to Kickstarter later in the year. We are currently running physical and online playtests, while Marcos is developing some captivating original art.

Find out more about Cloud Foxes by following the link to our website.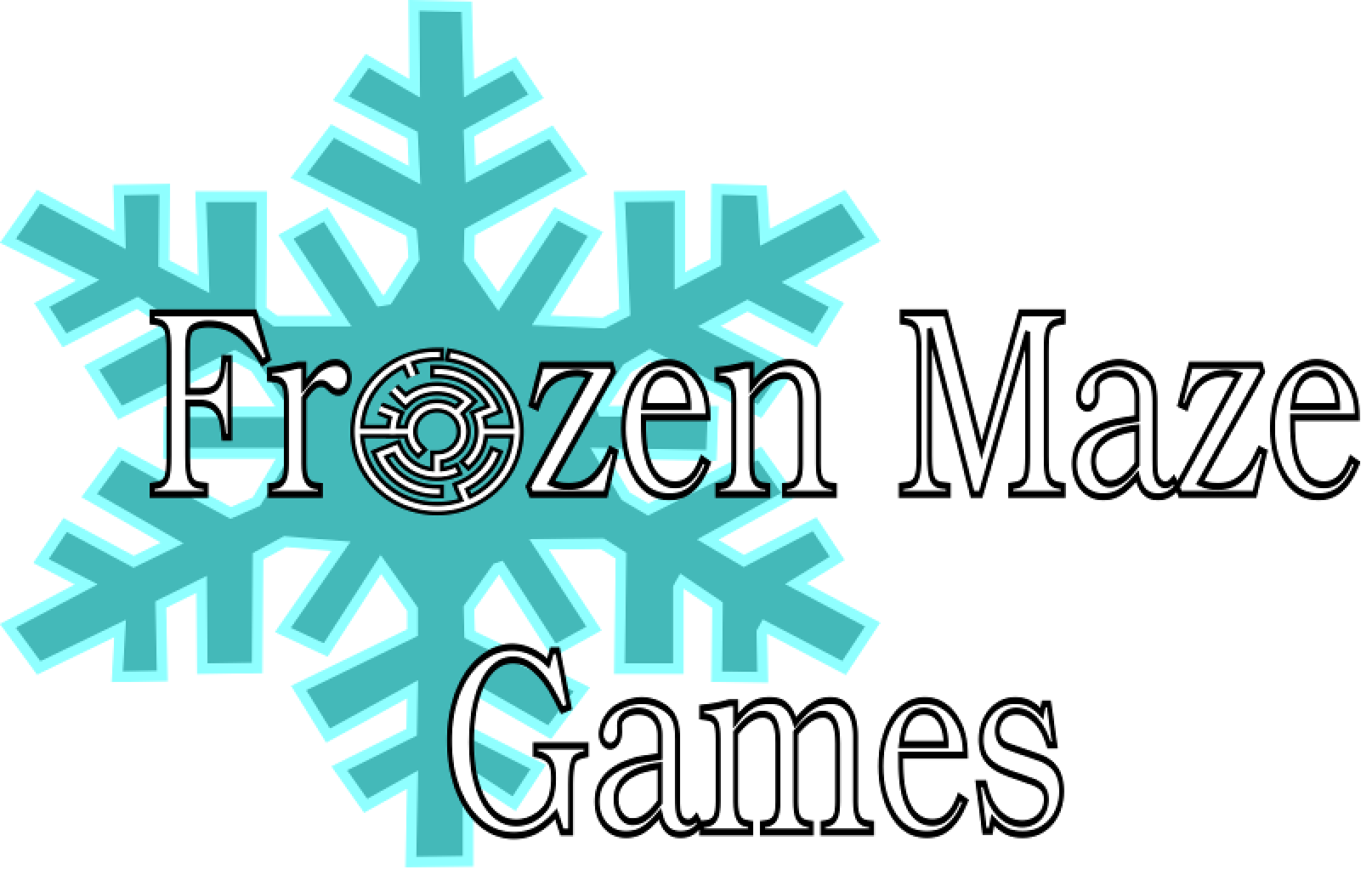 Ah here's our tea! Finally! Now we can begin. I'm so happy you could join me, things are going good and I've been dying to tell someone! Well I say good, it's always going slower than you think it should, but progress nonetheless!
Anyways… since we last had tea, so much has happened with Perilous Pond! We've been spending some time in Blender making 3D renders of the game for the back of the box and the Kickstarter campaign. And they look pretty cool if I do say so myself (and I do, I do say so myself!). The hardest part has been to get the look of the firefly crystals right, I'm still not 100% satisfied but I think it's good enough for use on the back of the preview edition.
We're also obsessing over the rules and inch by inch the somewhat murky waters are gradually becoming clearer. We're super happy with the progress. We've also been updating the perilous pond web page with some more information and it's now possible to sign up for getting an e-mail when the things start happening with the Kickstarter campaign.
Oh, you're going to sign up right away? Cool, thanks. It's much appreciated.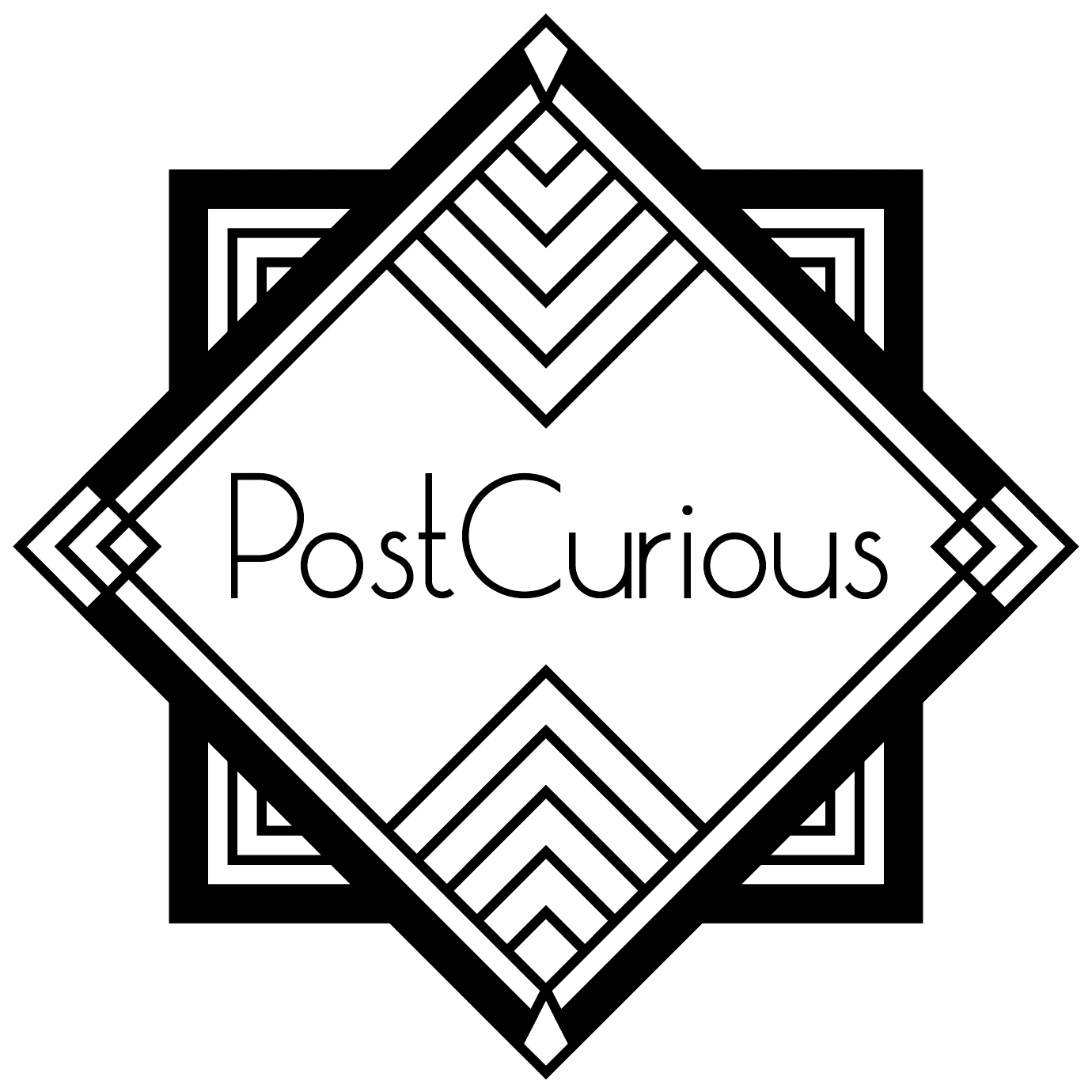 PostCurious is excited to announce that our newest game, Adrift, is now available for pre-order! Adrift is a puzzletale told through poems, illustrations, and physical artifacts, in which players will take on the role of a dream expert interpreting the significance of subconscious messages communicated by ethereal beings. Solve your way through a variety of puzzles to discover a new and mysterious world that will unfold even further in the following PostCurious release. All pre-orders will come with a free enamel pin, and the estimated delivery date is in Dec 2022.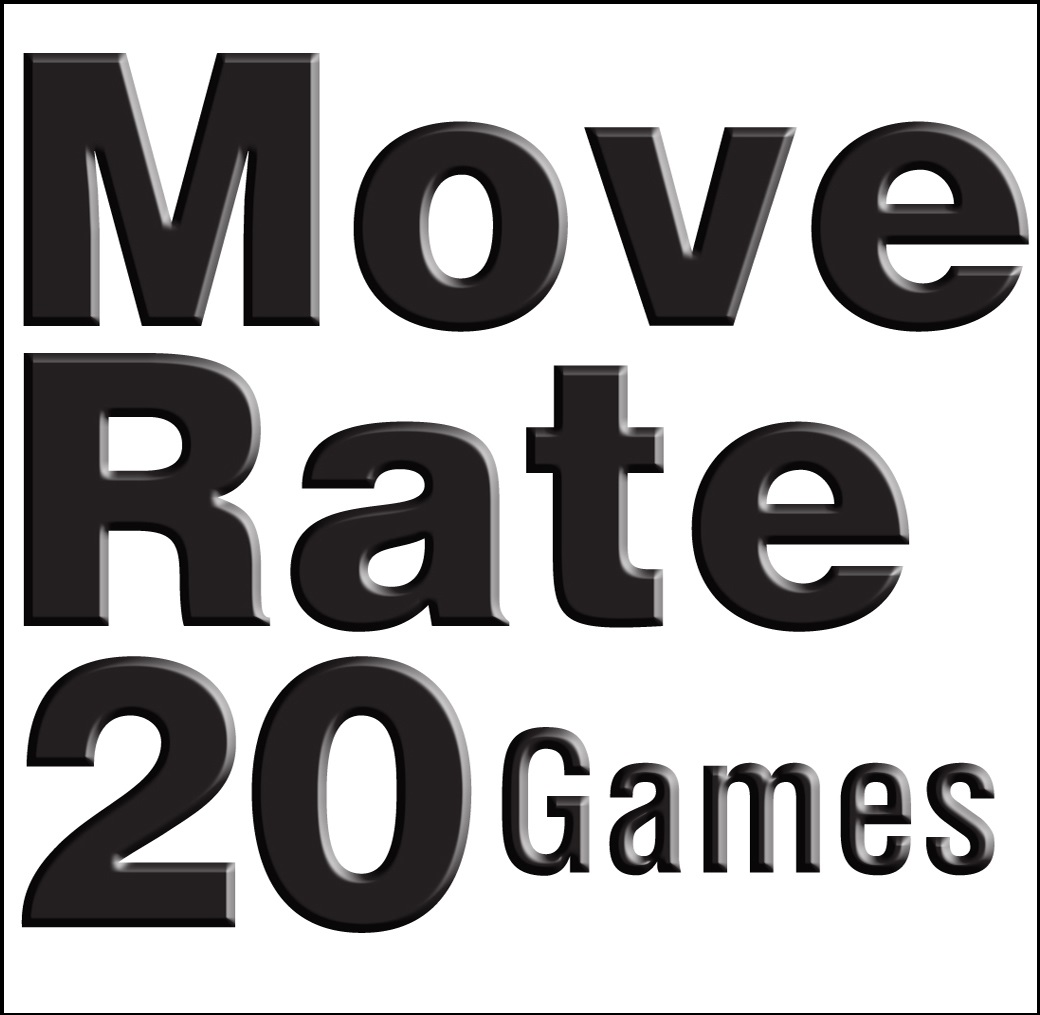 On June 8, 2022, we are launching a Kickstarter campaign for an expert expansion to Mission to Planet Hexx : the Core Game, entitled Beyond Mission to Planet Hexx. It is an 88 card expert expansion that can be added to the core deck or you can swap individual cards in/out and customize your own deck to play the way you want to play. The set includes new mechanics and cards we hope will delight and surprise you.
The first day of the campaign will offer big one-day-only discounts on both the core game and/or the expansion, and the launch date is June 8, 2022 at 10am Eastern time. If you would like to follow the campaign, just click on the link.
If you would like to meet us live during the campaign and sample the new set and/or see the new play mat, check us out at: – Origins Game Fair June 8-12, 2022 (Booth 1063 & Spotlight Game Area) – TooManyGames June 24-26, 2022 (Booth TBA)
We will also be attending: – Thy Geekdom Con May 27-29, 2022 (Booth 308) – Gen Con August 4-7, 2022 (Booth 268)


We're taking our new Roll & Colour games to UK Games Expo! So many people loved the greetings cards that we have expanded into little notepads. Each pad has 50 sheets, and shows a similar grid to the greetings cards. The key difference is that with multiple sheets to colour, you can play together! Roll the four dice, choose you column, row, and colour, and fill in a shape on your sheet. You'll score at the end for colours which are NOT adjacent, and for using all six colours.
There are three different designs — easy, medium, and hard. The easy is very simple, while the hard….well, in theory there are 30 points available, but theory and practice are quite different things! Suitable for children from five years old right up to adults. Come and find us at stand 2-482 at UK Games Expo, or buy on Etsy.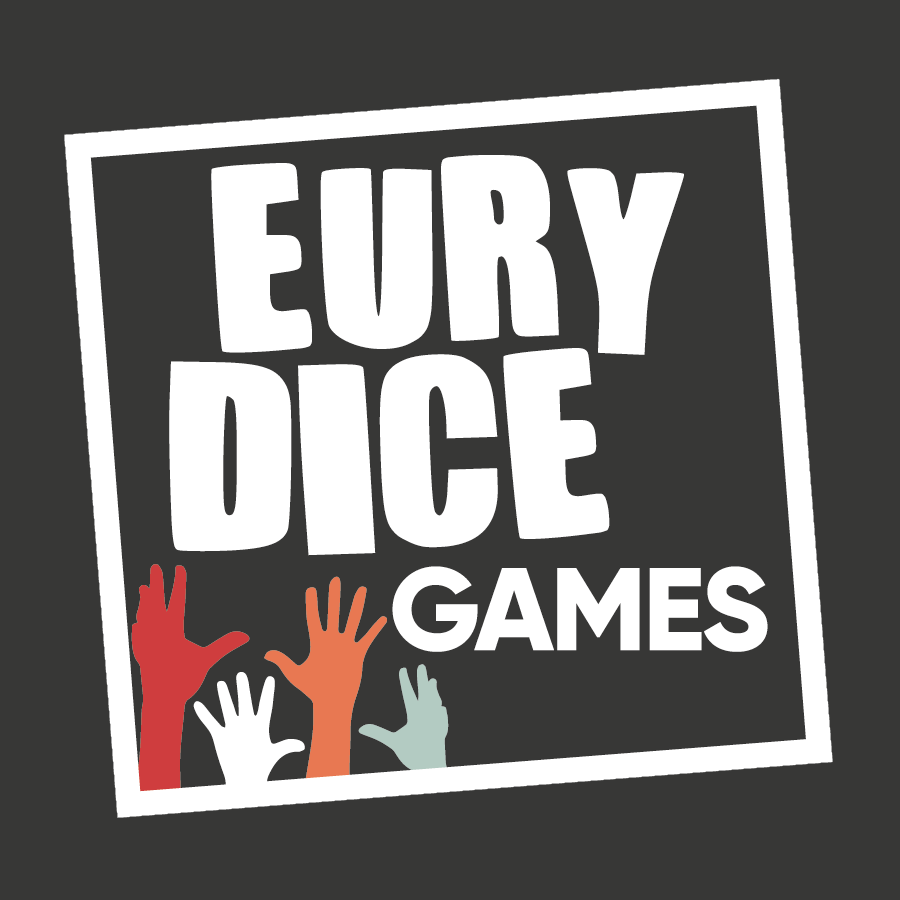 We've been frantically preparing for the UK Games Expo which runs 3rd-5th June in Birmingham, UK. It's our first convention as exhibitors so we're really looking forward to introducing FlickFleet to a wealth of new gamers. We'll have deluxe and standard versions of FlickFleet base game, the Scenario Pack expansion, Box of Flicks 1 and Box of Flicks 2 with us for sale, plus a few little odds and ends. We'll also be running a competition during the first and last hour of each day of the show where you can compete in a solo scenario. One of the entrants with the highest score (chosen at random if tied!) will win all four deluxe FlickFleet boxes worth £220!
With all the Expo preparations the FlickFleet: Xeno Wars Gamefound campaign has slipped, we're now hoping to launch that on Tues 5th July. Xeno Wars is a new stand-alone expansion that you can play on its own or you can combine with the FlickFleet base game to have games of up to 4 players.
Read More


Xeno Wars introduces two new alien species: The Storm who are fast and very manoeuvrable and pack a devastating punch and The Hive who infect their opponents with parasitic boarders. The campaign will run for two weeks and will be the last chance to get FlickFleet at 2018 prices (and we'll match that for Xeno Wars during the campaign too!). There's also a ~10% discount and heavily subsidised shipping.

Search by Designer