Welcome to the Indie Tabletop Newsletter, hear from independent tabletop games designers about their current and upcoming projects. Take a look at the games we've already self-published and our upcoming Kickstarters, maybe even get yourself a free print n play game. Learn more about this newsletter here.
Check out the most recent Tabletop SPIRIT Magazine Issue
Designers & Their Games
Crowd Funding Calendar
Looking for a specific designer?

Save the date, our Kickstarter campaign will officially go live on 10th March! Our team will be at AireCon in Harrogate where we will press the big red button (technically it's a green button but you know what we mean) and whilst we meet as many people as possible.
There are 3 ways you can support the Cake of Doom campaign:
1. Back our project – Make a pledge to back our campaign on 10th March, you can choose from just getting the game or having all the add-ons and experiences that we will offer.
2. Share the campaign – Do you know someone looking for a casual game with a quirky theme? Send them a link to our campaign page and see if they are interested in backing us.
3. Like and comment – We are posting pretty much daily on social media, help us to reach a wider audience by liking and commenting on our posts @cakeofdoomgame (Twitter, Instagram, Facebook). We love interacting with you.
In other news, we have recently had a lot of fun at Paradice BG Convention in Worthing. We were absolutely blown away by the fun and engaging crowd of fellow gamers.
Read More


During the day we ran 10+ demos, made new friends and bumped into a few familiar faces too. We were really happy to see how much people enjoyed playing Cake of Doom, in fact a few people gave us a real run for our money!

Finally, we are running a prototype giveaway competition in the run-up to our campaign launch, find us on social media to get involved.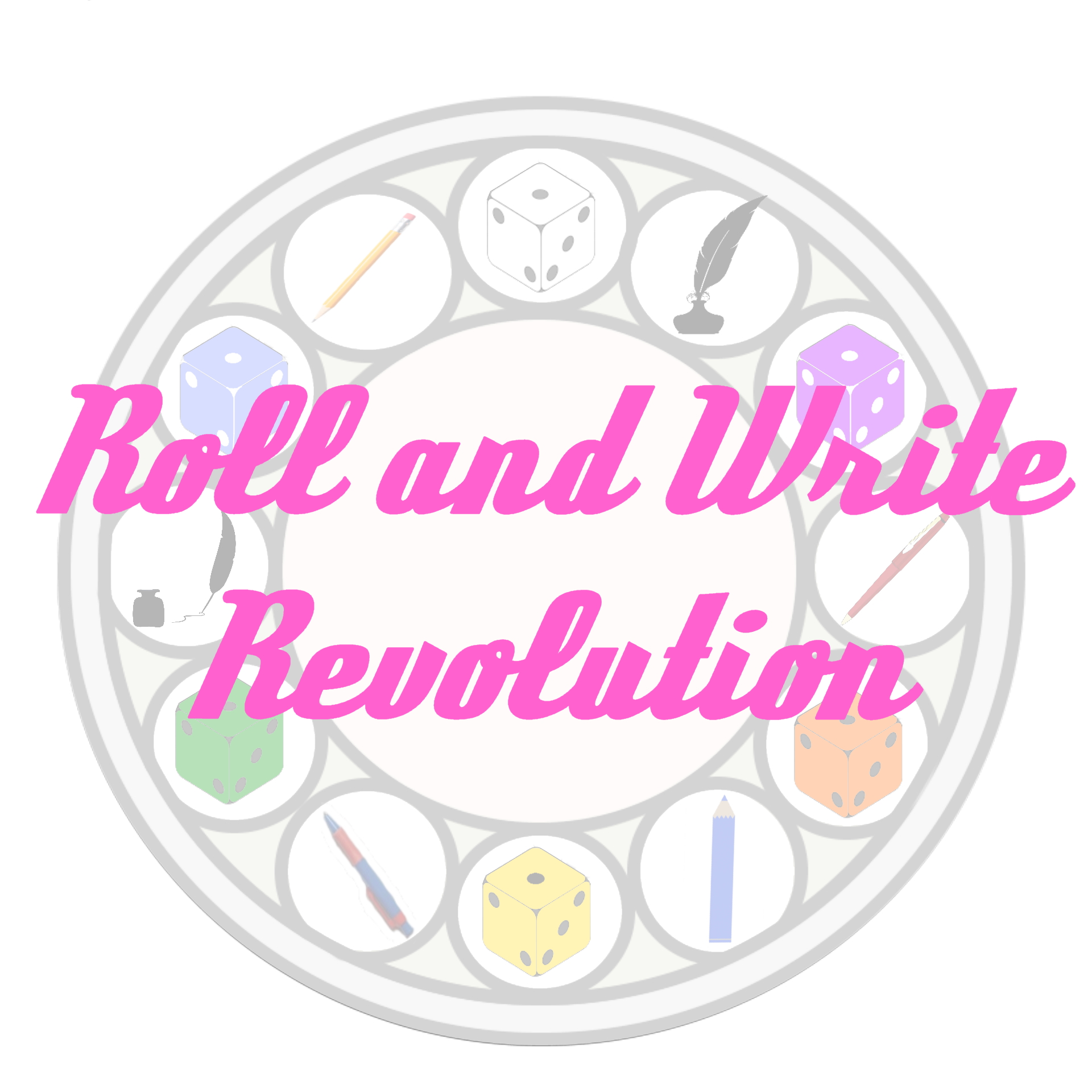 Rock n Write brings some guitar hero style to board games! Strap on that axe, learn some chords and a scale to rock the battle of the bands! Each turn players assign dice to their chords or scale or FX pedal. Then they play for an audience! Flip 1 card from the deck each turn to see if you exceed its value when added to previous audience cards, if you do, you can push your luck and play some more. If not, use the FX pedal and ignore that card, otherwise you have to leave the stage in shame!
Roll and writes have never been this musical! Learn real chords and a scale. Also press your luck with the audience to score some mega points! Can your licks land you in the rock and roll hall of fame?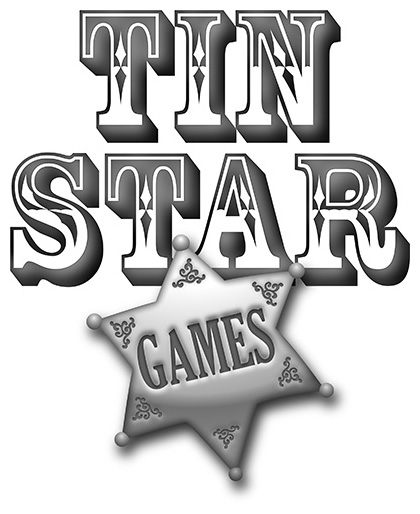 At last! After two years of development and six months of showing it off at the conventions of the world, The Score is finally LIVE on Kickstarter! This brand new kind of party storytelling game lets you tell the story of an entire complex heist with just 18 cards and in only 18 minutes!
Let's face it: life is short and busy and too many games these days take up too much space on our shelves, our tables and our lives! What's the point of having a beautiful roleplaying game if you can never get it played? The Score changes all of that. It is lightning fast to learn and play and small enough to fit in your pocket. The absolute GOAT for playing at lunch, in a line at a convention, as a warm up for game night or when one player steps out for a phone call. And yet the games are deep and immersive and always amazing fun!
The Score is a simple package with a huge punch. Find out more or back it now on the link below!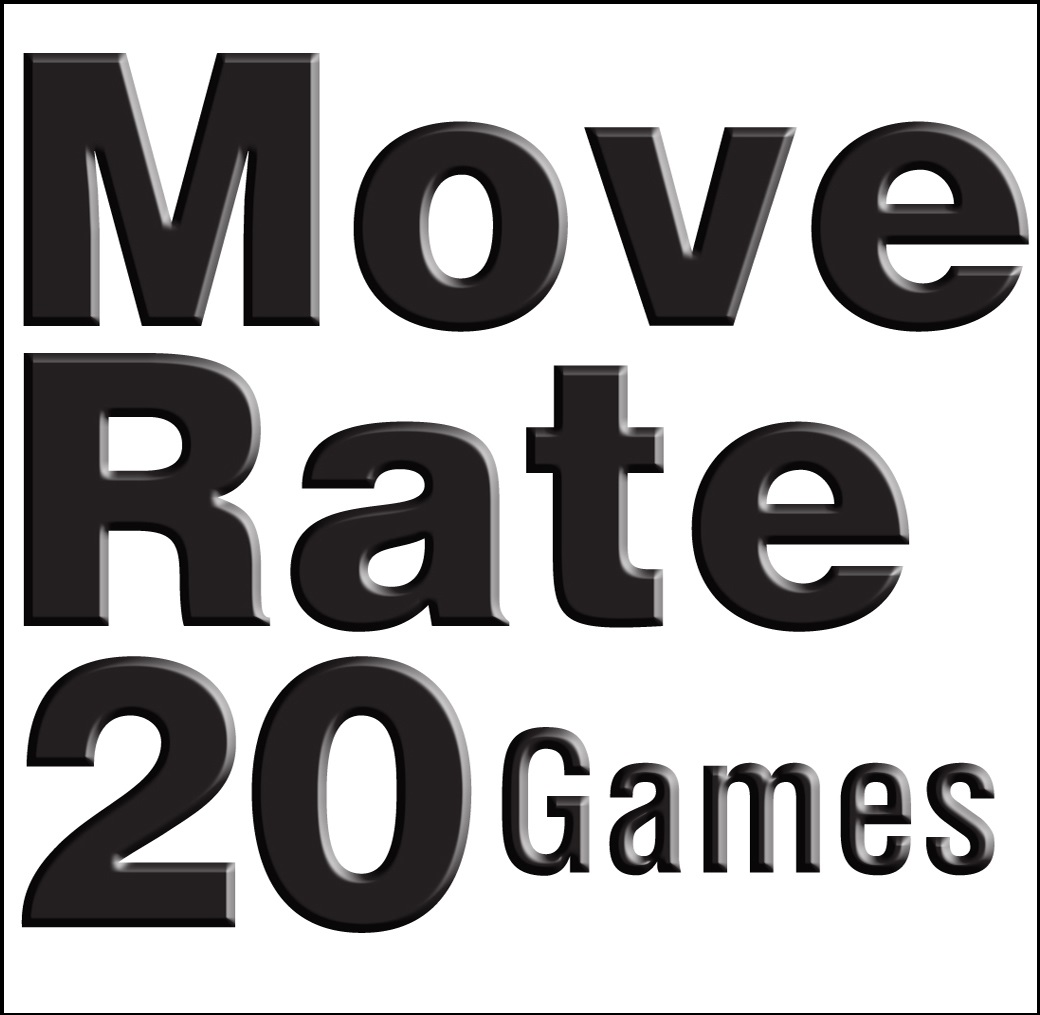 Beyond
is almost here! Our expansion game, Beyond Mission to Planet Hexx, is at sea and on its way to port here in the USA some time in late March, along with special dice and promo cards. Keep an eye out for news about how you can get this really cool set and the accompanying accessories.
Move Rate 20 Games is also back on the convention circuit in 2023 after a short winter break. Fresh from Totalcon in February, our main event during the first quarter will be PAX East on March 23-26. We'll be demoing and selling at booth TT35 around the clock, so please pay us a visit if you are in attendance – we hope to have some cool new items to show you. After that, find us at Rising Phoenix in April, Kids Con in May and the granddaddy of them all – Gen Con, August 3-6.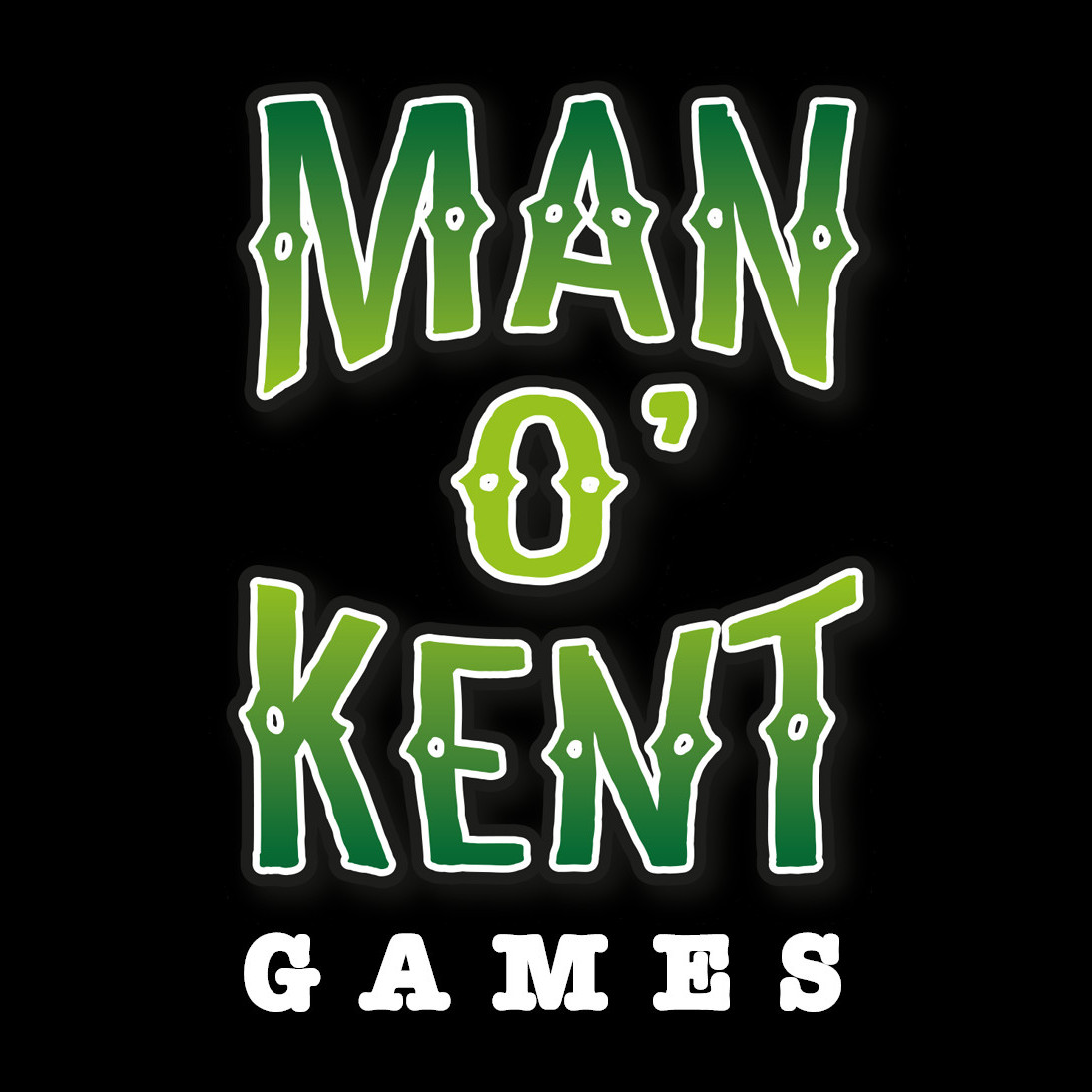 Well, you wait ages for one and then three come along at once. Like many independent games designers I regularly pitch ideas to publishers, its not something I push extremely hard for, but is something that I'd really like to have happen. When you do this, you need to accept rejection, and I have for a while, which is why when you get acceptance its hard to say no or to delay something. Which is why I now have to develop and complete three books in the next six months. Plus I've said I'm running two Kickstarters in April/May, and I'm planning for another in September. I suspect something or another there might have to give, and its probably the Kickstarters. Still, I think that qualifies as champagne problems.
So, in relation to those projects, if you're interested in the idea of an extreme 90s acid punk style Inq28 referencing skirmish game, then you might like Pukeapocalypse, one of the games we're working on. If so, why not follow along and see the game's development with us. I'm curious to see how it turns out too.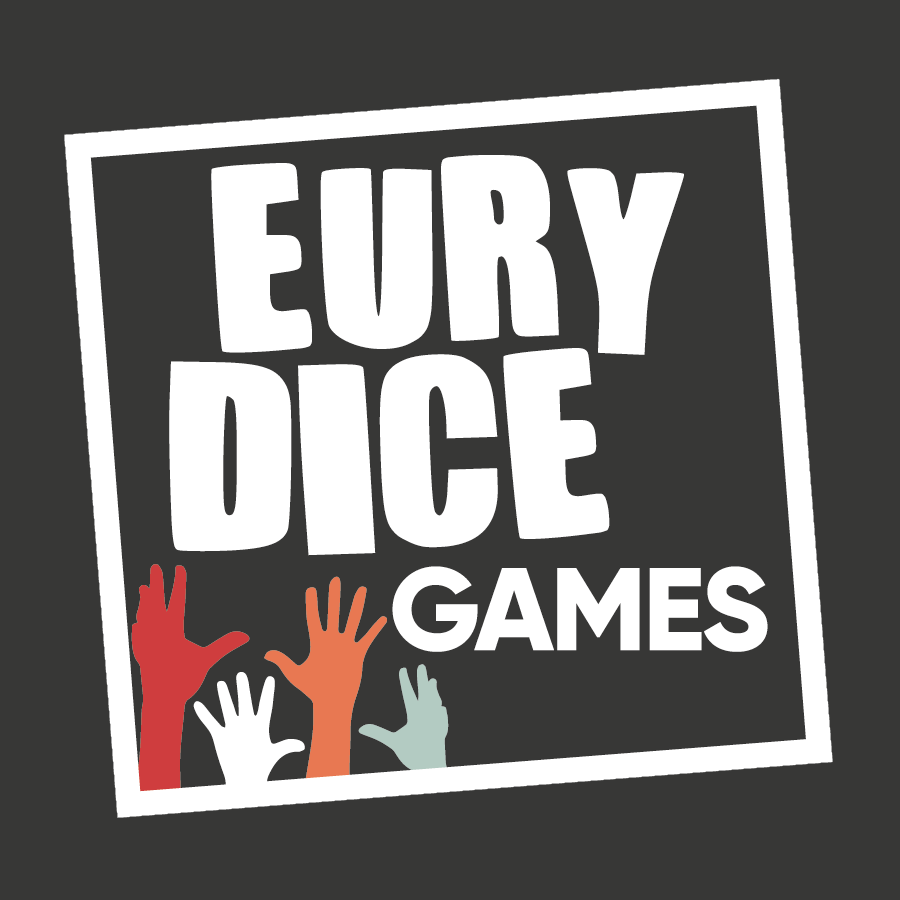 Our new website is finally live! After all those months of 'it's nearly here' it's great to finally have it up and working. There's still more to do in terms of adding the two Boxes of Flicks and all the many, many extras we now have for FlickFleet, but it's functional now and oh so pretty 🙂
In other news, the Roll & Write game I've been working on for the last couple of years is now nearing completion. Called Rocky 'Roid, it's a 1-6 player game where you have to go out and mine the asteroids and then get back before the market for your ore dries up. One of my guiding principles has been to make it have a bit more player interaction than many roll and writes, though it achieves this through the second half of the game when you are all selling into a shared market where the prices reduce with every sale.
If this sounds like your kind of thing head on over to the (new!) website and sign up for our newsletter – I'm considering a small Gamefound campaign for it in the medium-term future.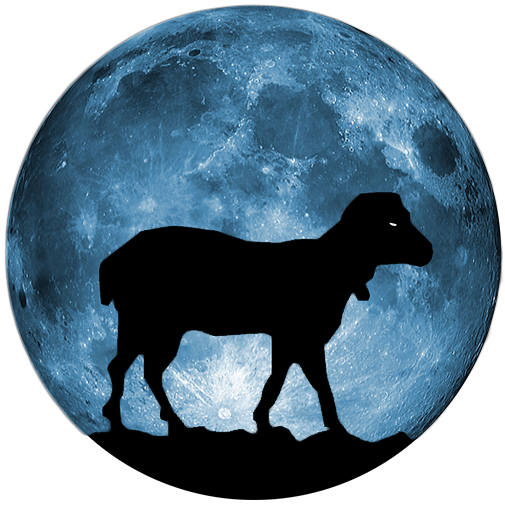 Big Excitement:
All our Castleshire games are on palettes in containers on their ways to warehouses in the US, Europe, and New Zealand. All shipments arrive at their respective ports in early to mid of March and we expect them to be cleared within a couple of weeks and delivered to the warehouse. This means WE SHIP REWARDS EARLY! We're excited and so must be our backers. Add-ons will be shipped a couple of weeks later yet still before their promised due date as per our campaign, and our stunning wooden Legendary Edition is scheduled to be manufactured and shipped on time too. Overall, we're pleased with how we're progressing through the fulfilment phase of Castleshire.
Translations: Who had thought what a mad amount of work it is to translate a game. We've got all translations for German, French, and Italian done, including initial proofreading, but the hard part has just started. All languages require more space than English hence they cannot be fitted easily in the existing spaces of rulebooks, cards, and other components. So, we're focusing on the German translation first and optimize everything into the squeezed spots.
Read More


This is like translating the entire world of Castleshire a second time. We're hopeful this is all done by the end of March, and then we get our nails into the other languages.

Legendary Edition: We're in love with our beautified collector's edition of Castleshire. We've improved our laser-cutting skills tremendously over the past months and got a prototype that appears completely done as if it was a final product (photo). We have cut some pieces for mass-assembling already and we cut thousands of pieces in March. Every box, including their insert trays and dice tower, consist of over 100 pieces, so given we have far over 100 boxes to make, it's going to be a burning March and April for us.

What's Next: Shipping of all rewards in March and April except for the Legendary Edition which we'll ship in May. It sounds like we're nearly done yet it feels like we've just started. Exciting months lie ahead.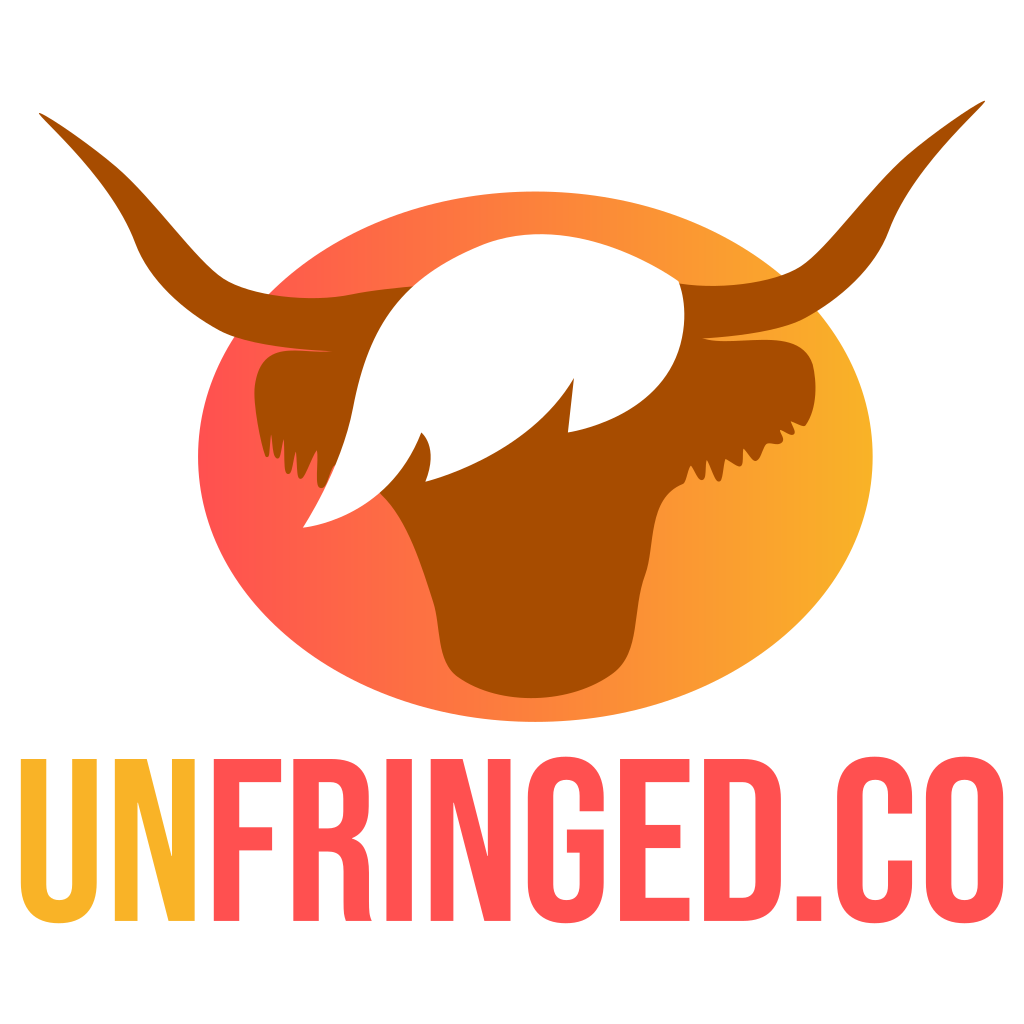 Happy March everyone! Spring is almost here and it's been amazing to feel some sun on my face again. What's also been amazing is watching how incredibly well Nikita and Atikin Games has done with her latest Kickstarter! To get 'A project we love' badge from KS is a holy grail that a lot of us Indie Publishers can only dream of so a huge congratulations is in order and it thoroughly deserves all the success it's achieved.
On the Zuuli front, I'm thrilled to announce that I've signed a contract with the fantastic Popcorn Games to bring Zuuli to Korea! From its humble beginnings as a UK only game it's extremely exciting to have the opportunity to bring Zuuli to a new audience and I can't wait to see photos of it being played on tables and at board game clubs across the country. If you'd like to be the first to know when it's available please do drop them a follow on your Social Media of choice and I thoroughly look forward to our partnership going forward. If there's any other publishers out there that think that Zuuli would go down well in their country too please do reach out.
Read More


In other news I've recently been enjoying producing some 3D stills and animation in Blender for marketing material, with an example being the image you can see for this week's newsletter. Sometimes getting out all of the lights and cameras for real world photography can be quite challenging, and shooting video adds a whole level of complexity on top of that, so it's been a nice relief to remove a lot of this overhead by jumping into the 3D world. Another big advantage is that you are only restricted by your imagination so I'm really looking forward to creating more exciting visuals to help best show everything Zuuli has to offer.

Life here has been a little hectic lately, but after a great time catching up with friends at a local convention in January I have begun work iterating on "It's All Mine!" and "Threatened!", the 2 environmentally themed games I have been developing over the last few years. In conjunction with Khairul from Garage Games I have also been working on a small game that a local charity would like to include in their Christmas gift packs for kids. This has been interesting due to the many design limitations (cost, literacy, replaceability of components by the kids themselves etc) but we think we may have something to show them – now to get a lot more testing done!
"It's All Mine!" has undergone minor tweaks, I believe the balance is getting close but based on feedback from the convention I have added some End Game bonus scoring goals as well as some In Game scoring challenges that can be claimed by any player that plays the card that sets up the required goal – there's more points for the opponents doing this than the player of that faction which adds an interesting decision point.
Read More


There are now also some bonus icons for each faction on some of the cards, the relevant faction scores a bonus for each of those that are visible at the end of the game. Again an interesting decision space was created by using a dog for housing and a bird for nature as players find it harder to cover the animals than the plain version of those factions (especially the dog 🙂).

"Threatened!" received some valuable feedback from a local publisher about issues they saw for the market I am targeting. The simpler problems have been resolved but there are 1 or 2 that will need some serious thought as they are a bit cumbersome for a casual/family but are implicitly tied into reinforcing the thematic elements which lead to serious discussions amongst players.

"Ricochet Roulette" is the soccer themed game we are working on for the charity. It has very little 'game' but a large amount of player interaction such that experienced designers have been discussing tactics for the game despite them not really having an impact beyond what the player believes it has. The name is temporary so if you have a very simple, catchy name for a game about trying to claim your opponents' "Goal" cards first let us know, all suggestions are gladly welcomed.

(Image shown is from the placeholder mint tin cover of "It's All Mine!")

I'm so glad to be contributing to the Indie Tabletop Newsletter again! Last year, I finally got the job of my dreams…and it turned out to be a nightmare. This year, I'm off to a good start with getting Big Girl Games back on track.
I just finished a ttrpg class through Central Michigan's games course that they hold in conjunction with GenCon. My space-themed card-based rpg is in beta now and I'll be looking for serious testers soon.
I also got to participate in Nonepub in January, and my game jam design got so much good feedback, I'm exploring it as another option. Please watch my Twitter feed for more details! Holding to the environmental themes I want to build Big Girl Games on, it's a tableau builder where your team is constantly racing human encroachment on native habitat.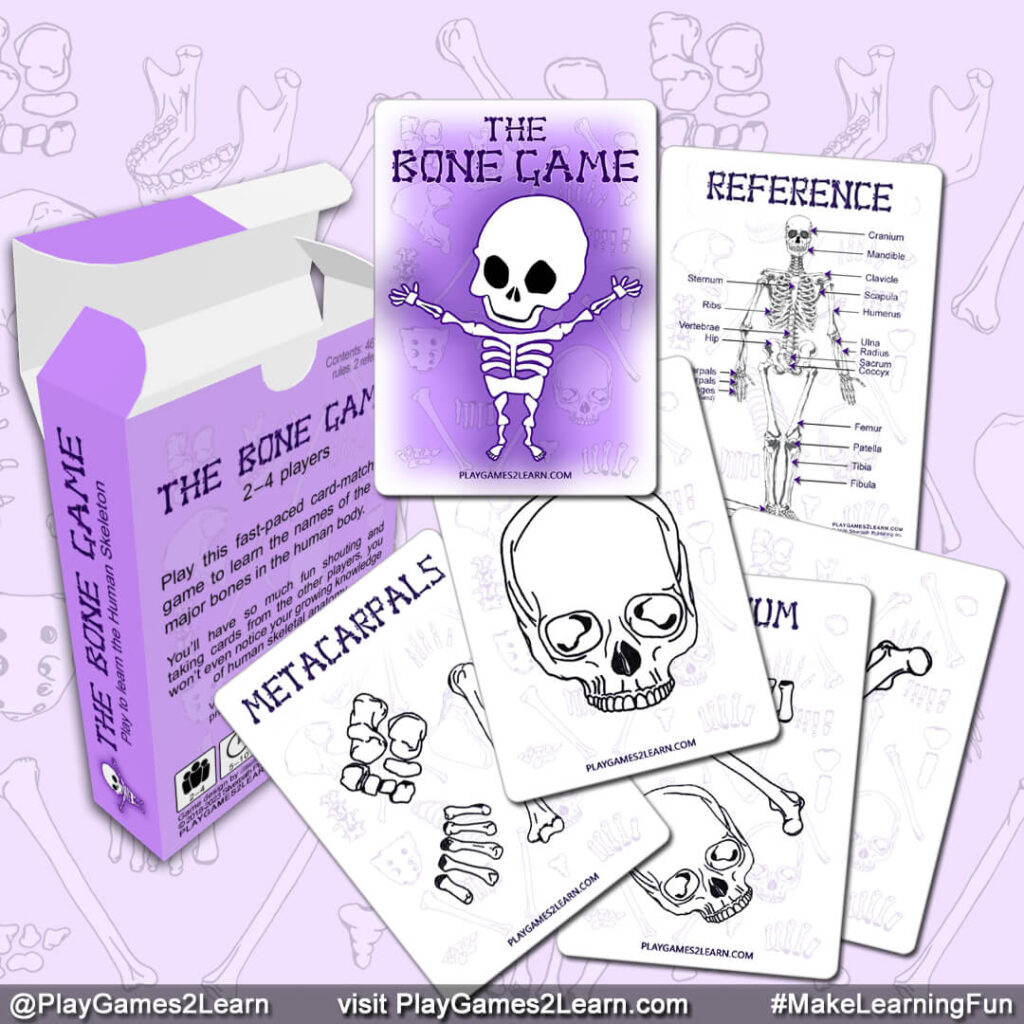 Coming soon! You may already know we recently released a print-and-play version of "The Bone Game" with teachers and their classrooms in mind. But now, we've migrated that new look to our standard edition as well. Soon you'll be able to order this upgraded version on professionally printed cards and in its own robust tuck box!
"The Bone Game" was designed by our daughter to help teach other kids the names of the major bones in the human body. It's a fast-paced card-matching game that definitely encourages shouting and taking – all in good fun, but with a point too! 😉
Matches are made by pairing 'picture only cards' (that show an unlabeled single bone) with 'bone name cards' (that show a group of bones titled with the name of just one of those bones). You learn to pick out each bone from a crowd.
The 'taking' forces you to scan other players' cards accurately, and the 'shouting' helps you better remember the bone names for the next game! Reference cards are included in the deck to help get players started, and full-sized versions along with other human skeleton activities are available on our website.
Read More


Check out the full description of the game at TheGameCrafter.com. Then sign in and…


Library Labyrinth has left the factory, and is on its way to the UK and the US! Yes, that's right Library Labyrinth is close to being fulfilled. We expect to have copies of it to sell at UK Games Expo, if you haven't already backed it…that's if we don't sell out before then!
That's ages away though. Before that, we have AireCon. We'll have a stand there where you can play Library Labyrinth or try out any of our games on greetings cards. If we get our act together in time there may even be the possibility of MAKING your own game on a card! How's that for a unique gift?
Hope to see you at AireCon!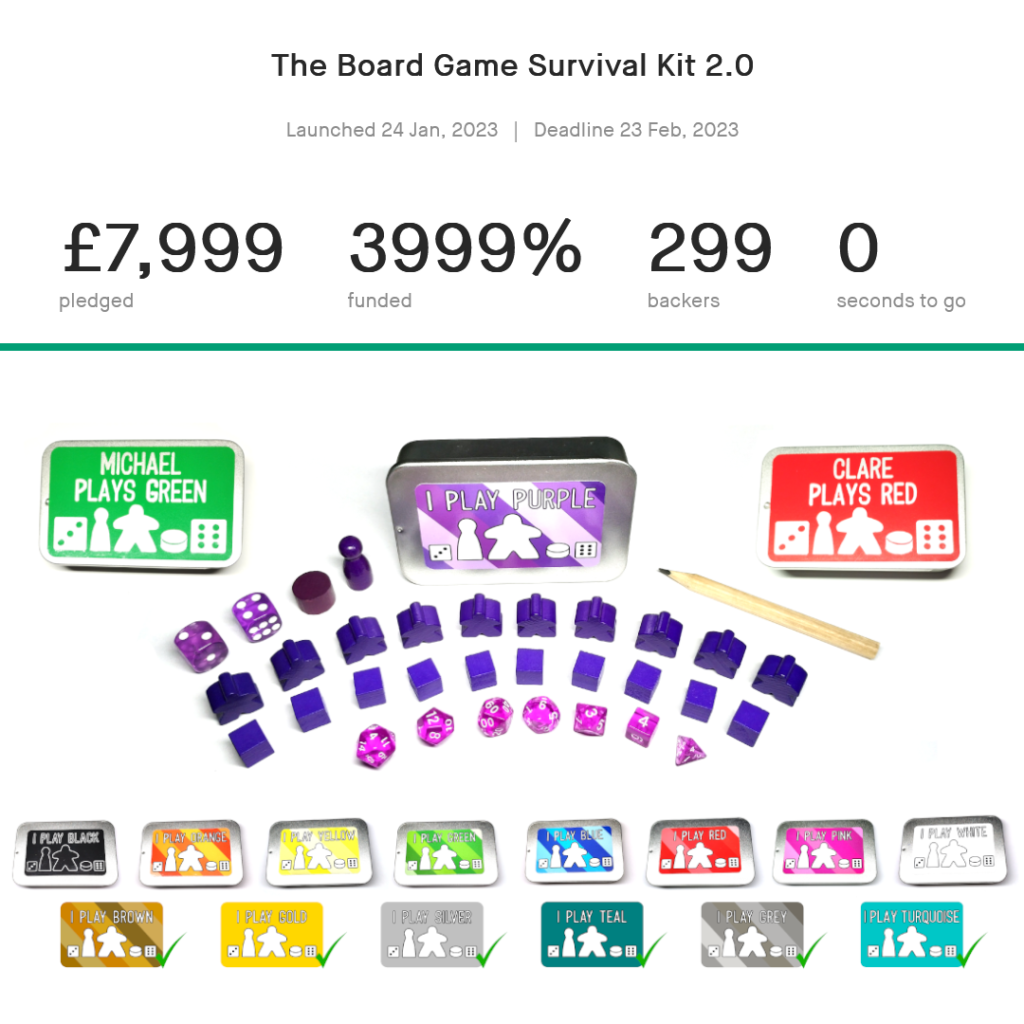 The Board Game Survival Kit 2.0 –
funded! The campaign reached all of its stretch goals and Kickstarter made it a 'Project We Love' which was absolutely astounding! Thank you again to everyone who pledged or showed me support during such an emotional time.
Stretch Goals – The Board Game Survival Kit has always been available in these 9 colours: black, blue, green, orange, pink, purple, red, white and yellow. Now, I will also be able to offer: brown, gold, grey, silver, teal and turquoise! I've even managed to source new mini tabletop roleplaying game dice sets to match these colours as closely as I can which I'm very excited about!
GameFound – will be the pledge manager for the campaign. If you missed out on the Kickstarter then don't be sad, the pledge manager will be live in the next 1-2 weeks and you can pre order yours there. Keep an eye on the Kickstarter updates or my social media accounts (@AtikinGames) to be among the first to know when it goes live.
Even More – there are other optional extras I've been working on for the pledge manager. I thought it would be nice to have meeple and dice erasers.
Read More


To that end I looked in to eraser clay, which you can buy, shape in to anything you're skilled enough to manage and then bake in the oven… All of the reviews I found showed that they didn't really work as erasers. My solution was to buy good quality erasers that I know work well and make my own colourful cardboard sheaves for them. It's not what I originally had in mind but I really love how they have turned out.

I'm also adding mini coloured pencils that will fit in the larger tins for roll and colour games. I wasn't sure about this one to be honest, I thought: "Is anyone going to like this idea at all". At which point my go to is always a Twitter poll. Twitter seemed to like the idea enough that I decided to go for it. They won't be able to fit in all of the kits but I think it's a nice optional extra to provide for those who want it.

Malum Hortus – what's that? You want to know more about how the evil garden adventure is going? Well alright then! These next two weeks are all about getting the pledge manager ready and making more progress on Malum Hortus before production for the new Board Game Survival Kits begins.

I'm working on improving the writing in the rulebook and upgrading the components in my demo copy before I get on to more in depth art work. At the moment with all of the set backs I've had over the last couple of years I feel a little embarrassed at how basic the prototype still looks. I would like to get my copy looking more professional and ready for me to paste on artwork as I progress with it.

Search by Designer