Welcome to the Indie Tabletop Newsletter, hear from independent tabletop games designers about their current and upcoming projects. Take a look at the games we've already self-published and our upcoming Kickstarters, maybe even get yourself a free print n play game. Learn more about this newsletter here.

Check out the latest Tabletop SPIRIT Magazine
Designers & Their Games
Crowd Funding Calendar
Looking for a specific designer?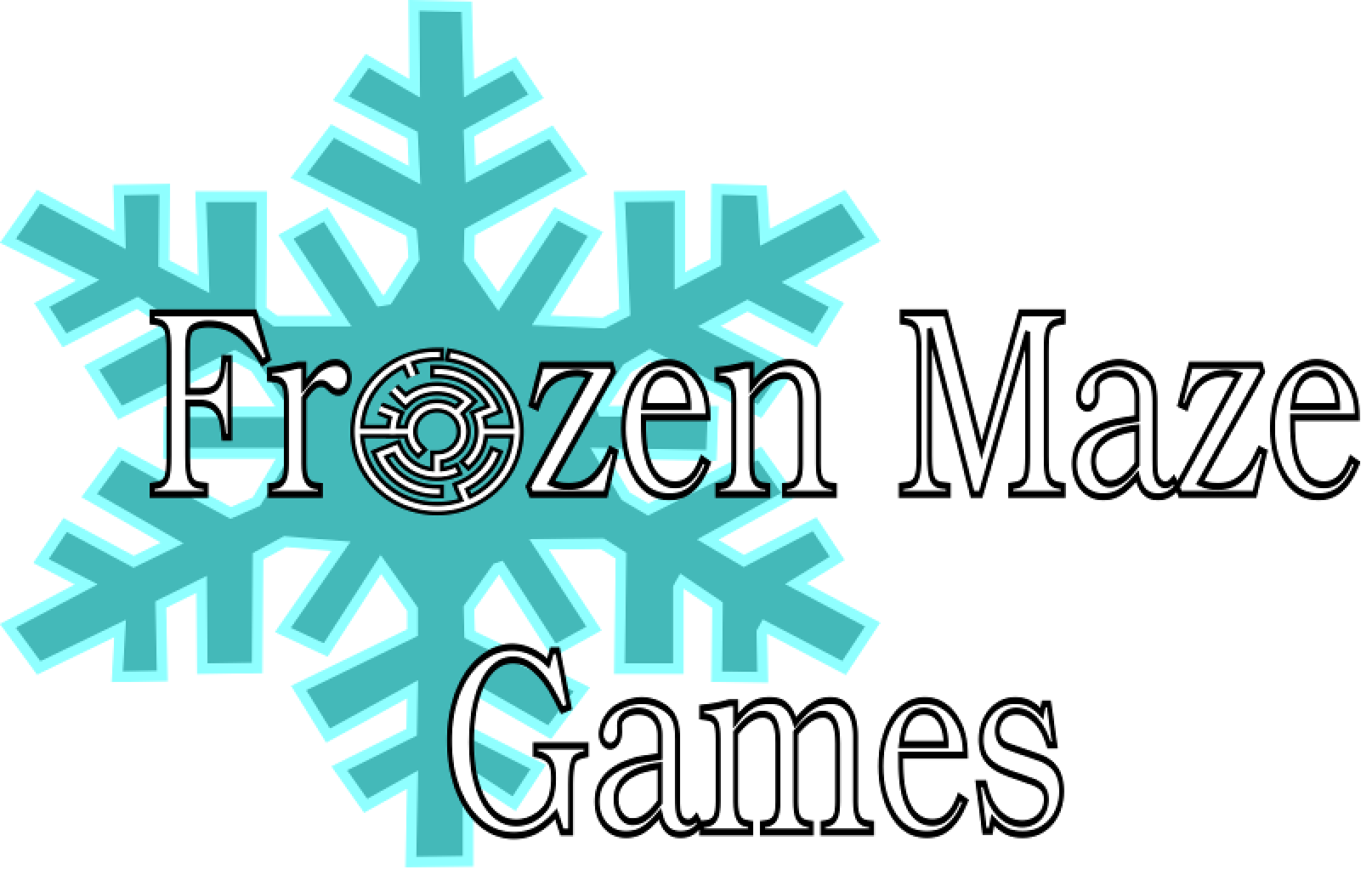 Ahem…As you read this, if no major catastrophe has occurred, the Perilous Pond Kickstarter is live. I hope you'll check it out, it would mean a lot to us.
We're really proud of the game, and the work we've done. The people who have tried the game have been very positive and many have been surprised at the depth this deceivingly simple game offers. And it has frogs, fireflies and a scary pike! Many people seem to like frogs these days…I did not expect that when we started with the concept.
For those of you who hasn't heard about this game: It's a dice game about frogs moving around an ever-changing pond eating fireflies and avoiding the Pike. On your turn you roll dice to determine your available actions, then you try to use them in an efficient manner to eat fireflies, resolve objective cards and to position yourself well for upcoming turns. It's tactical, it's fun and it's very cute. It's a small box packed with content.
Read More


If you haven't heard about us: We're Åke and Per, we have this small table top game studio Frozen Maze Games. This is our second printed title, our first title Bushido Duels is a real quick card dueling game. (and you can get it together with Perilous Pond in the Kickstarter!)

Anyways, thanks for reading and wish us luck! See you next time!


Christmas is coming, and Dissent Games has some festive goods for you all! On 13 November we'll have a very quick Kickstarter for Snowball Slide and Gingerbread Towers! Both will be sent to you on 1 December THIS YEAR, so you'll get your rewards in time for Christmas.
Snowball Slide is a game on a Christmas card. Pop it in the post with all your other Christmas cards, and the lucky recipient can cut out the enclosed counters and play the game. Our playtesters called it "more strategic than you'd think for such a tiny game" and "quite cutthroat"! It comes in packs of 5 or 10 cards at the bargain price of £10 for five cards or £15 for ten cards. All come with shiny metallic envelopes.
Gingerbread Towers is a card stacking, sweet scoring game where you literally make a tower of cards. Try to put certain sweets in the tower and stop your opponent's picking up cards which benefit them. There's also a solo mode and a cooperative mode for younger kids. It's a 54 card deck in a traditional tuck box, and makes an excellent Secret Santa or stocking gift. £10 for a game.
Read More


Both of these are in the Kickstarter from 13 November until 18 November, and you can combine multiples of each to save on postage. Come and have a look!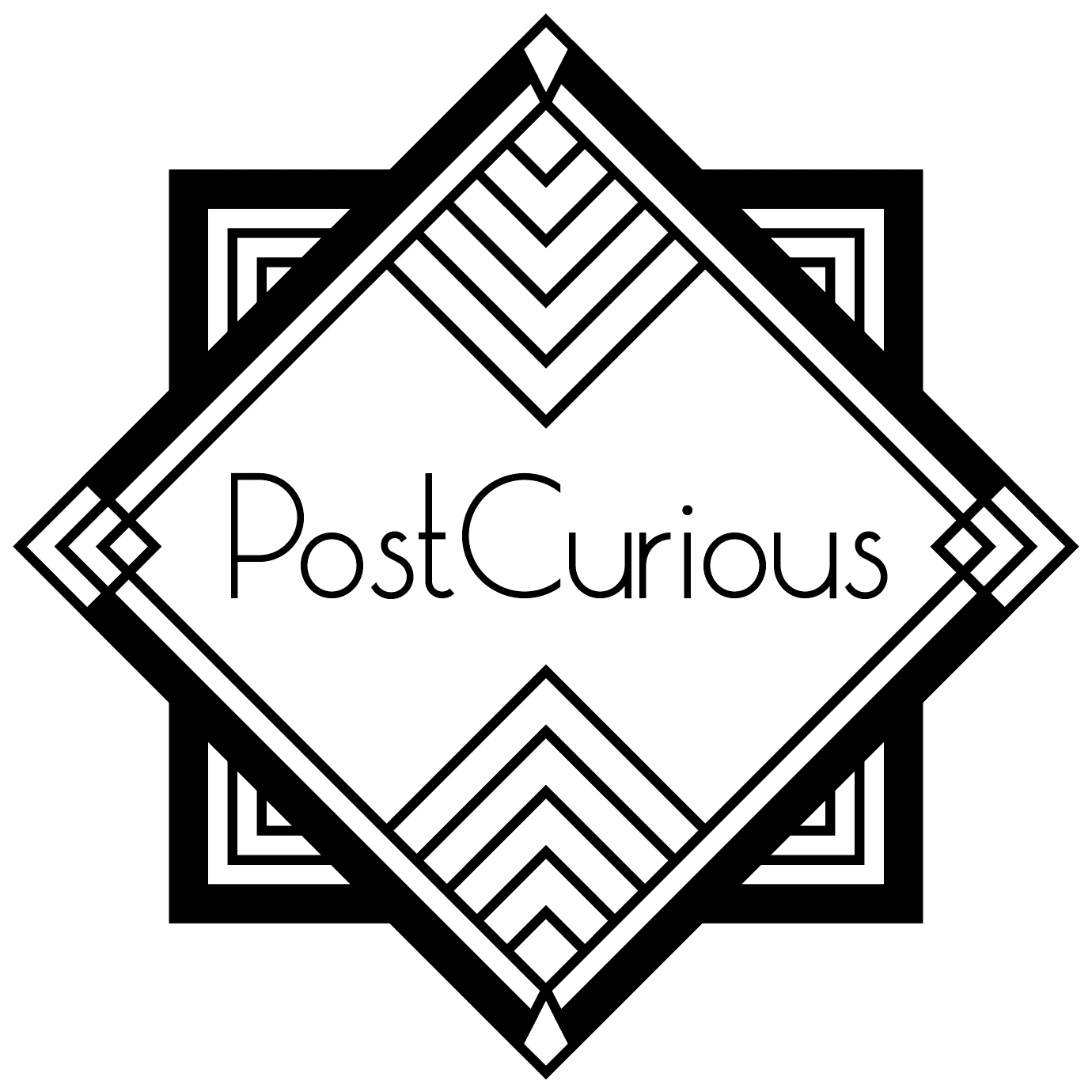 PostCurious is thrilled to share our newest project, The Morrison Game Factory, is now over 200% funded on Kickstarter! When an urban explorer sends you a package recovered from an abandoned board game factory, you instantly know that there is more to these materials than meets the eye. The box in your hands doesn't just contain a board game—it contains an untold story. Created by Nebula-nominated TV writer Lauren Bello, The Morrison Game Factory invites you to solve its codes and uncover its mysteries …all while falling in love with the characters of this sweet and funny puzzle adventure. We've already gotten some amazing reviews, and a spoiler-free playthrough is available to watch on the Kickstarter page. The campaign will be live until November 16, so don't miss out!


Festive Gifts
– It's time for Atikin Games to start focusing on that magical time of year when gamers give gifts to their gaming buddies! At least, that's what I think of when Christmas is on the horizon. I have a whole host of new handmade accessories coming soon to this very website, including new jewellery designs using the mini dice sets from The Board Game Survival Kits, and beaded D20 dice Christmas tree ornaments. I'm working on the photography at the moment and then they'll be up on the shop for all to admire.
Speaking of The Board Game Survival Kits, they do make the perfect stocking filler, so I'm also working on their photography, both to improve the kits already available and to add the new colours, Ultimate, and Custom kits to my website as up until now they have only been available on GameFound, the GameFound store will still remain open as the odd order still comes in from there, always a nice surprise.
Read More


Malum: Hortus – As unfortunate as it was to have to postpone the launch, I'm making the most of it by tweaking some parts of the game based on previewer notes, including adding a lot more story to the game, both to impart more of the lore of Malum: Hortus to the players and to increase the replayability of the game. I'll be play testing those changes in the coming months as well as working on more of the artwork with the hopes of a launch in Spring 2024, I've decided not to put a date on it until much closer to the time.

Atikin Games Anniversary – on the 28th of November Atikin Games will be 4 years old. I'm so proud of my business and how both it and I have grown over the last 4 years. I've never done anything particular to mark the occasion on previous Atikin Games birthdays but I'd really like to do something to mark the occasion. I'm not sure how I'm going to celebrate yet, if I come up with something good, I'll probably update you on it next month.

The Indie Tabletop Newsletter – I love putting together this newsletter every month both for you to read and for my fellow indie board game designers to share their news. If you have enjoyed reading this and you would like to keep up to date with the latest indie news please consider subscribing to the newsletter at the top of this page.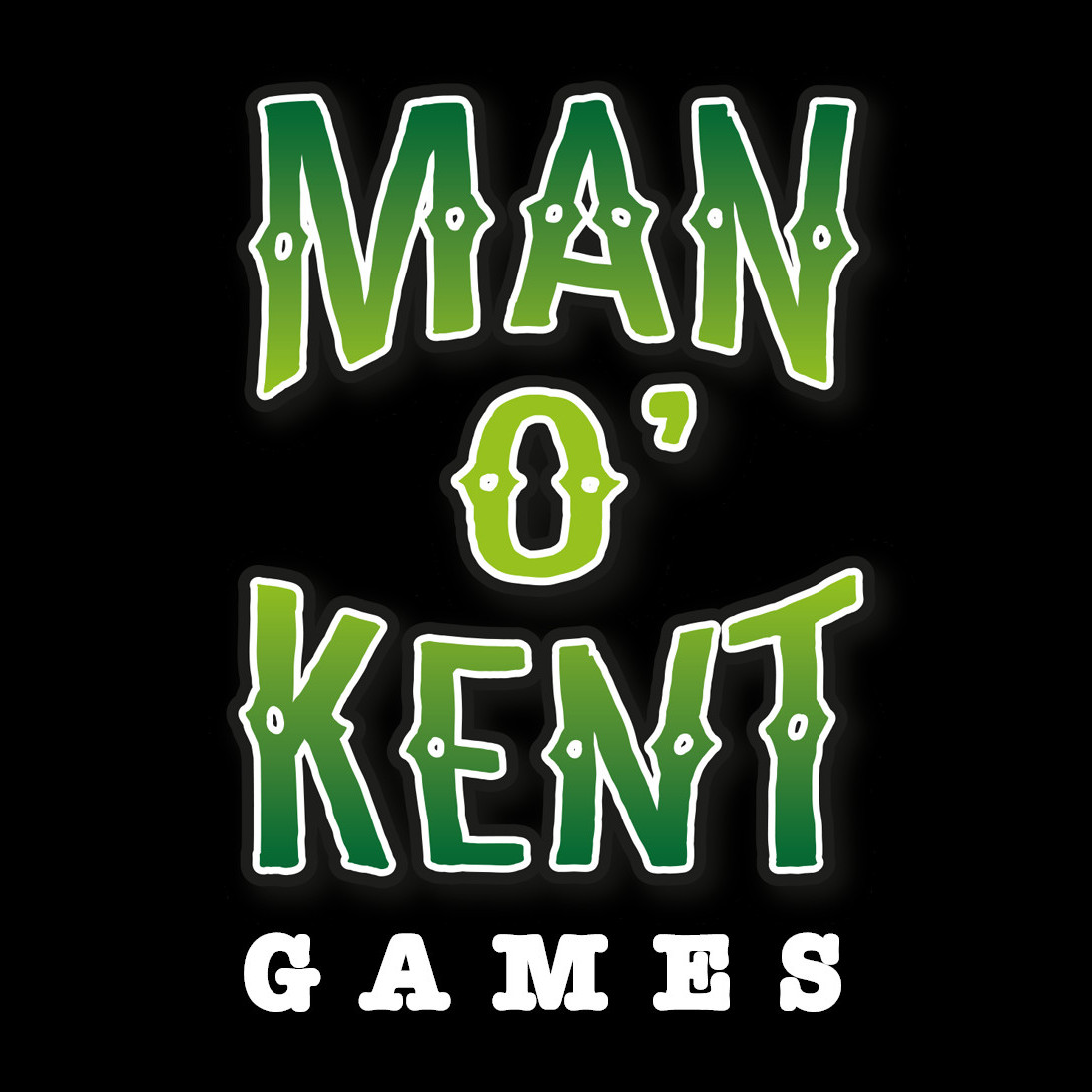 Well, one set of projects has entered into a relatively calm period, so of course its time to start mucking about with the next load. Our Kickstarter for one of the last three SSO expansions, Classis Caetera which tells an Alien style story of hunting and survival, has finished printing and is now into the loving arms of logistics being shipped across to us for final fulfilment. Which is great because it means we're ahead of schedule, but it also means there's very little to do. Our game of neon punk puke and chaos Pukeapocalypse is well into the artwork and layout stages of publishing now, which is great fun since we're getting to see some amazing artwork from some brilliant artists (some of which you should be able to see in the nearby image), but again, other than clapping our hands together delightedly there's not much to be doing.
So, for new projects, next year there will be another SSO expansion, but that's mostly tested and has had the artwork finished, and Boarders and Black Flags, our pirate skirmish game, but that's a little while off as well. As such, its time to get back into other projects.
Read More


Our true co-op skirmish game, Playlandia, a cross between Alice in Borderlands, Squid Game and a whole bunch of 90s games of death action movies, has been picked up by Ganesha Games, so getting that seriously playtested is a priority. We're working on a tabletop version of the mobile phone game Daring Dungeoneers, and I've finally got back around to iterating my PG Wodehouse skirmish game, What Ho! Well, its good to be busy. If you'd like to see more of any of these projects please stop by our website or reach out to me directly, I'm always happy to chat.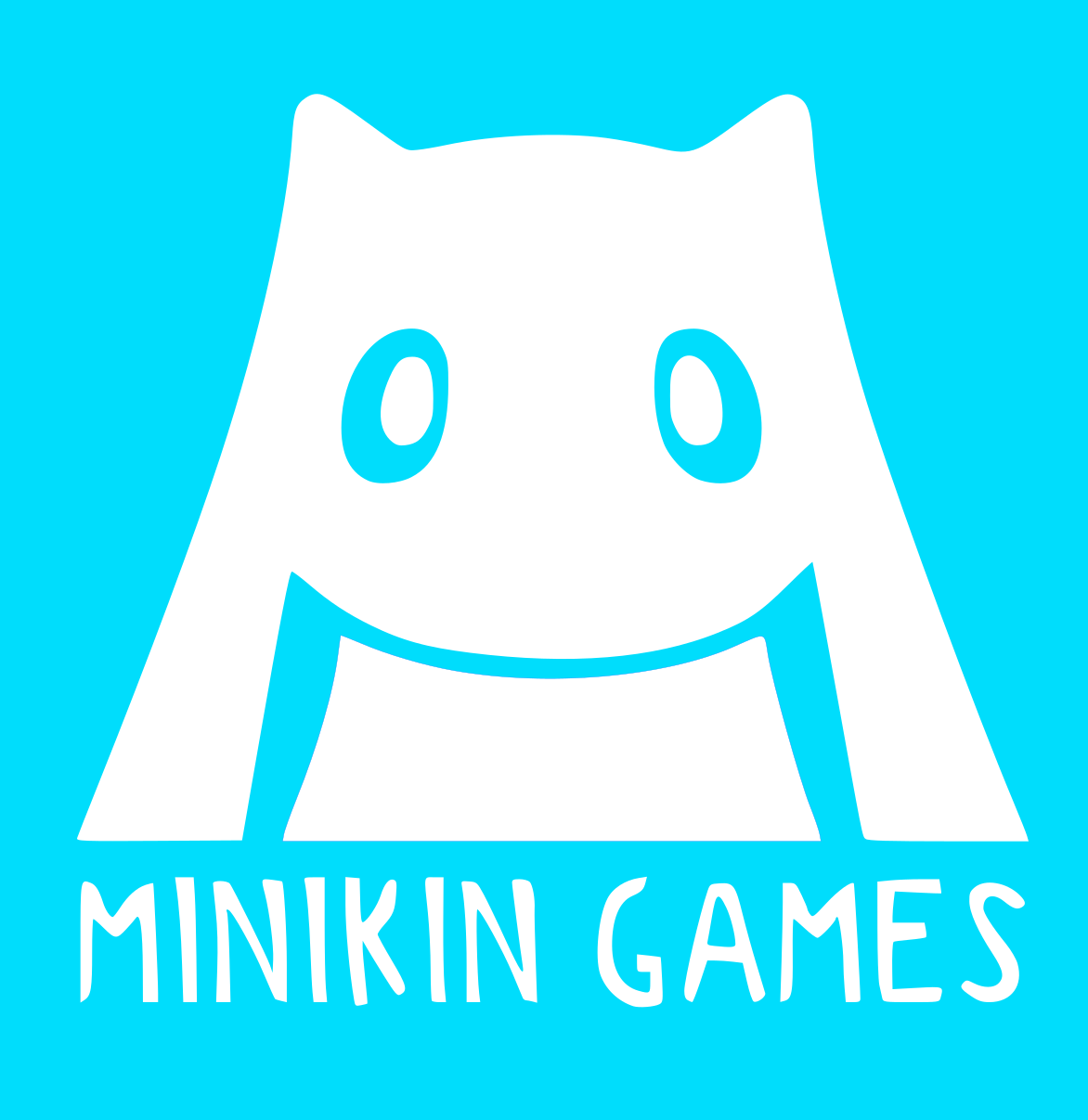 So, what's on the horizon? After our Kickstarter for Minikin Berry Brawl didn't quite reach its funding goal, we decided to shift our gaze towards new opportunities, and we're absolutely thrilled to share some exciting news with you! Minikin Games is teaming up with Absafe, an Aberdeen-based charity organization that's deeply committed to safety education. They will be our design partner for our next adventure!
Introducing the game project currently under the code name "Water Edition" – the game is designed to be sleeker and simpler, making it easily accessible, more likely to secure funding, and smoother to develop. Due to the complexities of Brexit and the current state of the game's development, we've made the difficult decision to offer this as a UK exclusive.
The "Water Edition" will introduce a more prominent card-based aspect, but fear not, we're still fans of tactile feedback, so there'll be plenty to tinker with! Our aim is to create something compact yet rich in content and replayability while expanding the player count to accommodate 2-6 players!
Read More


And guess what? All the illustrations will still be lovingly crafted by yours truly. But there's a twist! This time, it's going to be a team effort! Jeremy (that's me) will continue to lead the charge in operations and design. You can still catch me at conventions, just like before, but you'll also get to meet some new faces, including Kairn!

Don't forget to follow us on social media. We'll be sharing in-depth insights into the development process, including concept art, playtesting results, and even public voting for designs!

A heartfelt thank you to all our backers who've been eagerly awaiting the next steps for Minikin Berry Brawl. Unfortunately, after extensive discussions and cost assessments, restarting the project in the near future doesn't seem feasible. But don't worry, we're not abandoning the idea entirely; it's just not on the immediate horizon. Our apologies to everyone who was excited about playing Minikin Berry Brawl, and to each person who backed or followed along – your support has meant the world to us. ❤️

We invite you to join us on this exciting new journey as we work on building up our name as a studio. And who knows? Maybe, just maybe, we'll reunite with our minikin friends down the road.


Much progress on several prototypes! Covert Circus is a bag- & tableau-building circus game, inspired by Orleans. After the first rough prototype tests, I invested into nicer material for the next iterations and tested plenty on a full gaming weekend with friends (see photo). A lot of feedback still, but on the smaller scale. I'm confident enough with the current state to have it submitted to the Hippodice Competition.
Some months ago I wrote about Otter Strike, a card-sorting co-op game to defeat marine villains. The game works well, but the theme was off for the mechanics. So I'm in the process of stripping it down and building it on a new theme, where a group of anthropomorphic teenagers find the way home to their tribe. It will come as a small campaign with short story snippets and character development both in plot and mechanics. Still a small scope, aiming at 100-150 cards. I was lucky to find an indie illustrator who, like me, enjoys the process and is cool with creating something without direct reimbursement. If all runs well, I'll crowdfund this game or get it published somewhere. Will still take easily a year with balancing and finishing all media.

Search by Designer