Welcome to the Indie Tabletop Newsletter, hear from independent tabletop games designers about their current and upcoming projects. Take a look at the games we've already self-published and our upcoming Kickstarters, maybe even get yourself a free print n play game. Learn more about this newsletter here.

Check out the latest Tabletop SPIRIT Magazine
Designers & Their Games
Crowd Funding Calendar
Looking for a specific designer?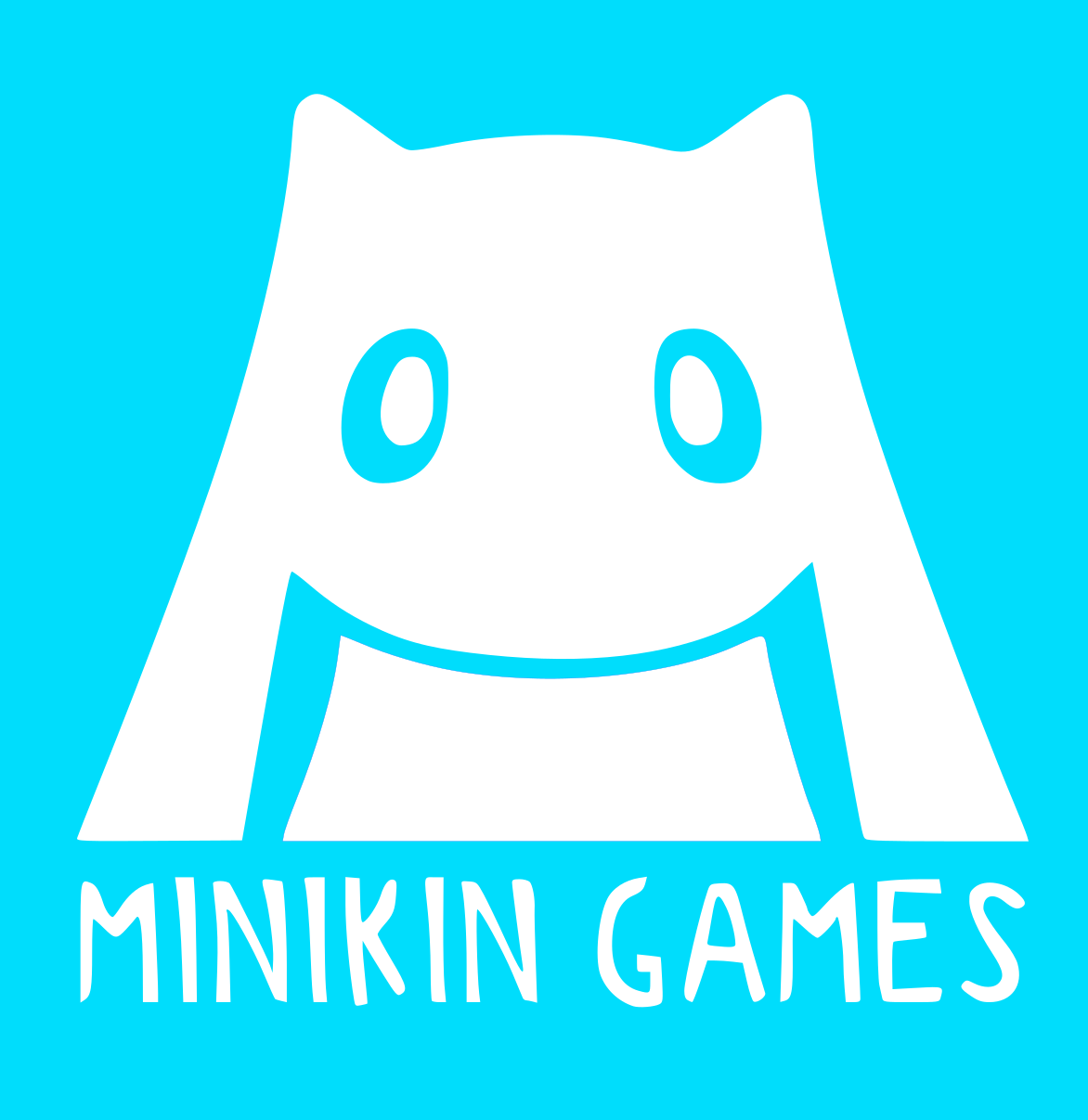 Greetings, fellow adventurers and board game enthusiasts! Have you ever dreamed of immersing yourself in a captivating world where strategy meets chance? Look no further than Minikin Berry Brawl, now live on Kickstarter!
The wait is over – Minikin Berry Brawl's Kickstarter campaign is here, offering you the chance to enter a realm teeming with fantasy creatures known as "Minikin". Choose from characters like the fierce Beetlebug, the shy Lilypad, and the mushroom-headed Muscaria. Roll eight-sided dice, brawl with fellow Minikin, and gather redberries – the realm's currency – to empower your journey. Whether you're 9 or 99, Minikin Berry Brawl is designed to be enjoyed by all ages and provides an exhilarating experience for three players at a time.
1. Base Game (£35): Dive into the enchanting world of Minikin Berry Brawl with the game's standard edition. Experience the thrill of rolling dice, battling Minikin, and collecting redberries to emerge victorious!
Read More


2. Collector's Edition (£75): Show your support for Minikin Berry Brawl with this deluxe edition, featuring enhanced components that elevate your gameplay experience. Immerse yourself in the game's world like never before!

UK-Wide Adventure: Join Us! During the campaign, we'll be traversing the United Kingdom, sharing the joy of Minikin Berry Brawl with enthusiasts like you. Keep an eye out for us at various locations and events, and take your chance to experience the magic in person.

From September 4th to September 22nd, we'll be hosting an exciting giveaway that offers you the chance to win fantastic Minikin Berry Brawl prizes. Stay tuned for more details and your chance to participate!

Ready to immerse yourself in the enchanting world of Minikin Berry Brawl? Join us on Kickstarter today and embrace a realm where strategy, chance, and vibrant characters collide. Let the adventure begin! 🌟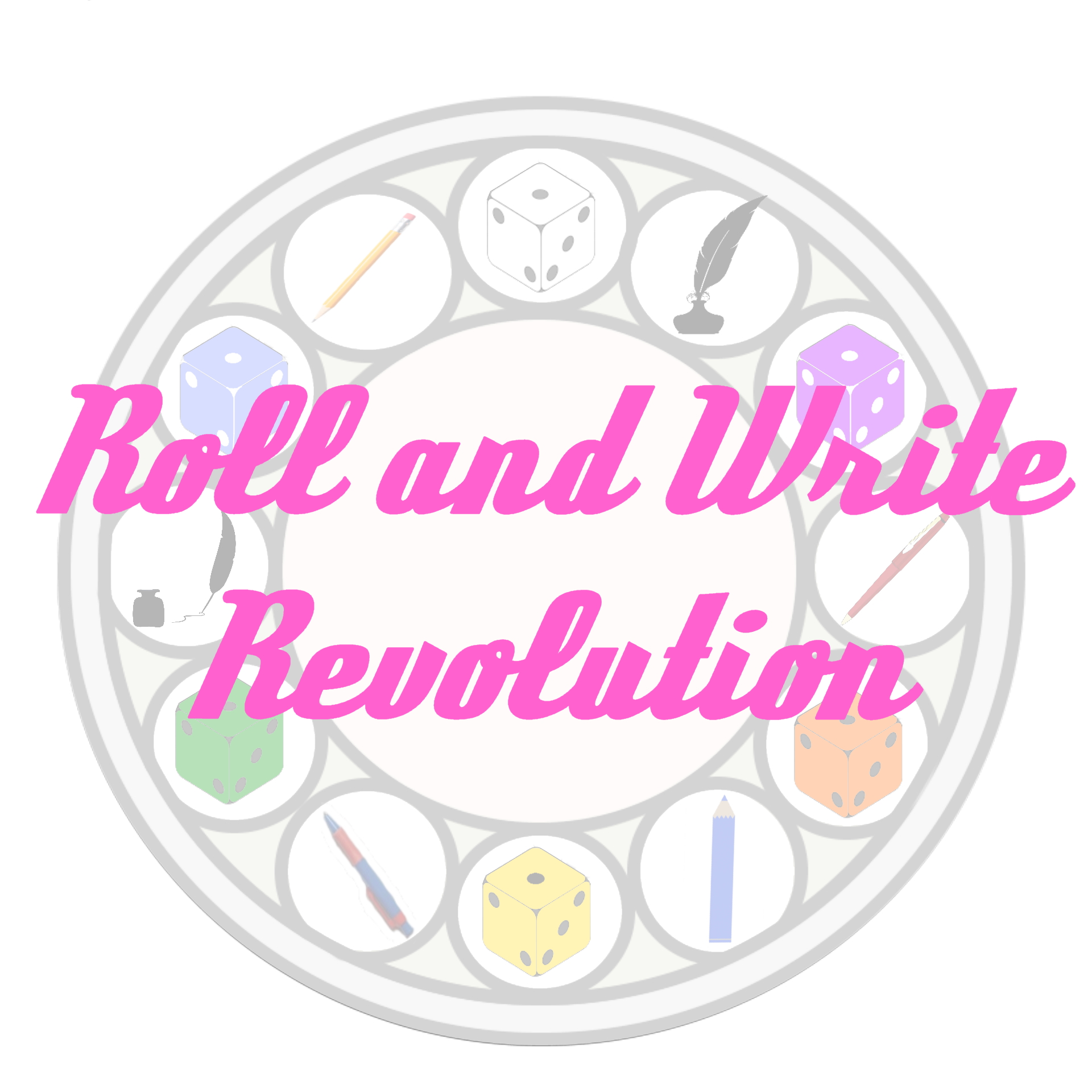 This month is Fleet of Foxes, a player vs player space battle game in roll and write form! Roll 3 dice, then take turns placing your dice completing actions. Players will be able to upgrade their abilities, attack their opponent, regain health, and shield from incoming attacks. Attacks are tallied at the end of the turn less the shield values. Players will gain bonus effects each time they deal 3 or more damage to their opponent.
Players will gain energy to upgrade abilities allowing for stronger effects. The top most row can have up to 3 dice on them while upgraded abilities may only have 1 die on them. Players can learn abilities to the left, right, or below from a previously learned ability. This will give the players plenty of options for upgrading their fleet.
Do you lean into shields and hit point regeneration? Can you stall your opponent's attack and gradually wear them down? Or do you go for the big blasts and push for that super nova win of running your opponent out of hit points as quickly as possible?
Read More


With 4 different character sheets, players will find plenty of variability and options for battling their foes! Will the Explorer be your guide? Do you pick the Mechanic for her dice changing abilities? What about the MP who can block just about any attack headed her way? What about the Space Marine with his ability to deal huge damage to himself and his opponent? Each character presents their own play style!

Players will find additional challenge with being able to play with up to 3 friends playing 2 vs 2 or free for all with 3 players!

Even more challenges await, we're also including 9 cards for solo or cooperative play! You can even chain multiple challenge cards to battle against the Wolf and his minions. Its time to take back the controlled space and free the Foxes!


Malum Hortus has an official launch date! Make sure October 17th is in your diary! That's my big news this month, the art for the game has reached a point where I feel confident that I can launch in time for spooky month, I'm very happy that Halloween will be the midpoint for the campaign. So, why not pledge this Halloween for the game you'll want to play next Halloween 😉.
August was quite a busy month, I managed to finish off a few more art pieces for Malum Hortus before sending them off to be printed for the preview copies. I've spent most of the rest of the past month getting the preview copies made and sent out. Thanks to the help of Paul Willcox from Eurydice Games I have these beautiful laser-cut pieces to use. Without his help they would definitely all be square pieces in the prototype copies.
I have cut out 2280 pieces of paper and card for the game cards, cut all grey board for game boards and boxes, put those boxes together, glued together 80 boards and 480 tokens. It has been a lot of hard work but well worth it to finally see Malum Hortus come to life.
Read More


The hand-crafted prototype copies are all now either in the hands of or on the way to their previewers, fingers crossed they all love the game and I'll have some great reviews from some brilliant people ready to go on the Kickstarter page when it launches.

The preview copies have gone out with plastic standee stands and dice but I'm working towards removing plastics from the game. Ideally, the nymphs and flowers will have grey board stands and the dice will be wooden, the wooden dice seem to be the hardest (most expensive) thing to find.

For those who haven't seen Malum Hortus before: Malum Hortus is a cooperative game, all players win or lose together. Players are a party of Nymphs who have been lured in to this beautiful garden by day, only to find it turns evil at night and does not want you to leave. Do not let the word 'garden' fool you, this place is a vast woodland with shifting terrain and it will take many days to find your way to freedom.

The main aim of the game is to work together to ensure every Nymph leaves the board, escaping Malum Hortus. Along the way there are evil Flowers to avoid and Critters to save from the garden.

Magical creatures from many different realms find themselves ensnared by and lost in Malum Hortus; through Night Cards and Critter Cards you may encounter some of them along your journey, as well as being affected by the enchantments they use to try and flee. Be warned, not all of them are quite as kind natured as your fellow Nymphs, it is not just the Flowers of Malum Hortus that you need to fear.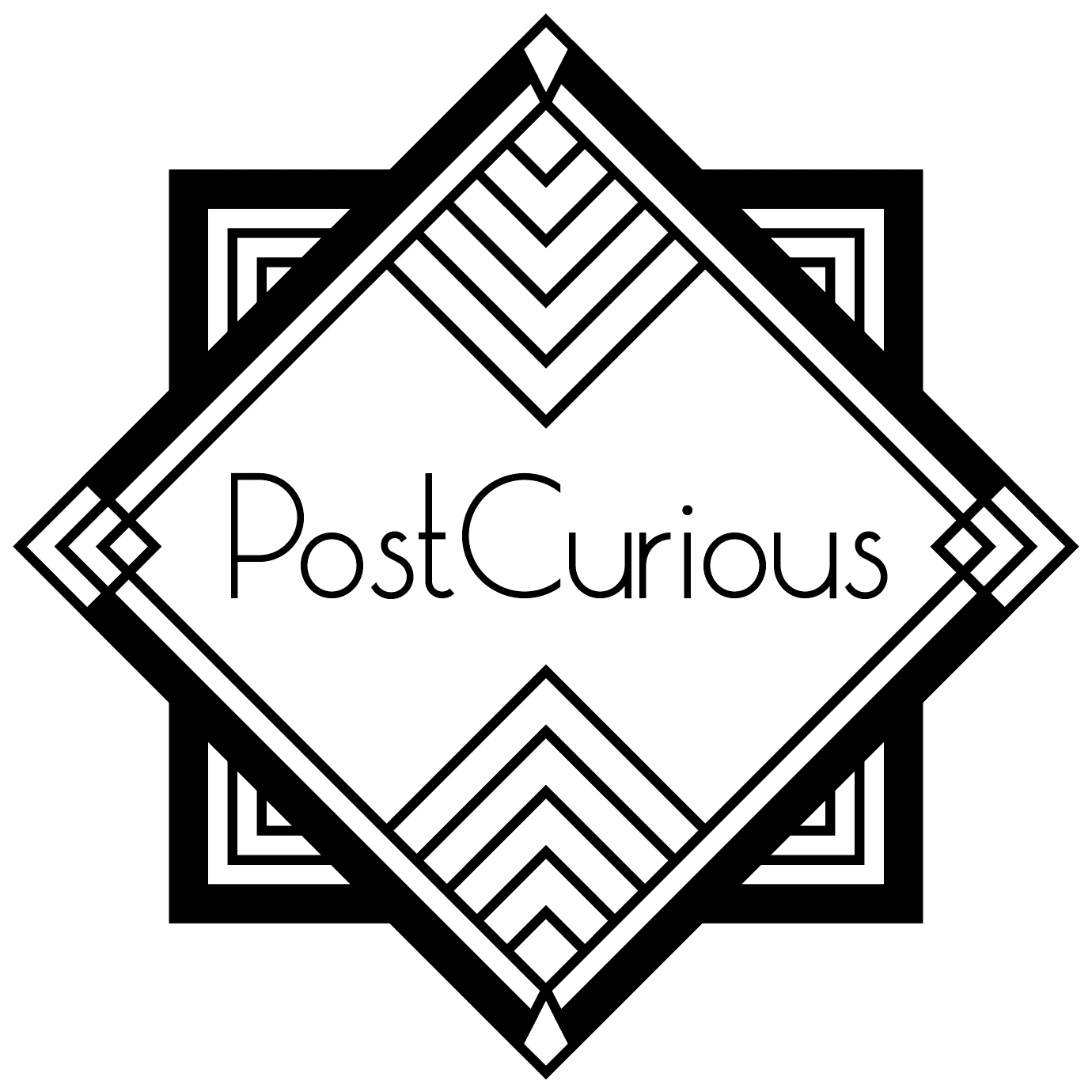 One exciting bit of news this month is that we're nearly sold out of our entire original print run of The Light in the Mist! A reprint was definitely in order, so we're already in the process of restocking our warehouses with the new copies. In the meantime, Threads of Fate is well under production, and is due to be completed mid-September. If everything goes according to plan and no unexpected delays come up, fulfilment will likely begin in November, way before our anticipated timeline. Crossing fingers here for early delivery! Our upcoming project, The Morrison Game Factory, is due to launch on Kickstarter October 17th, the review copies will be going out shortly!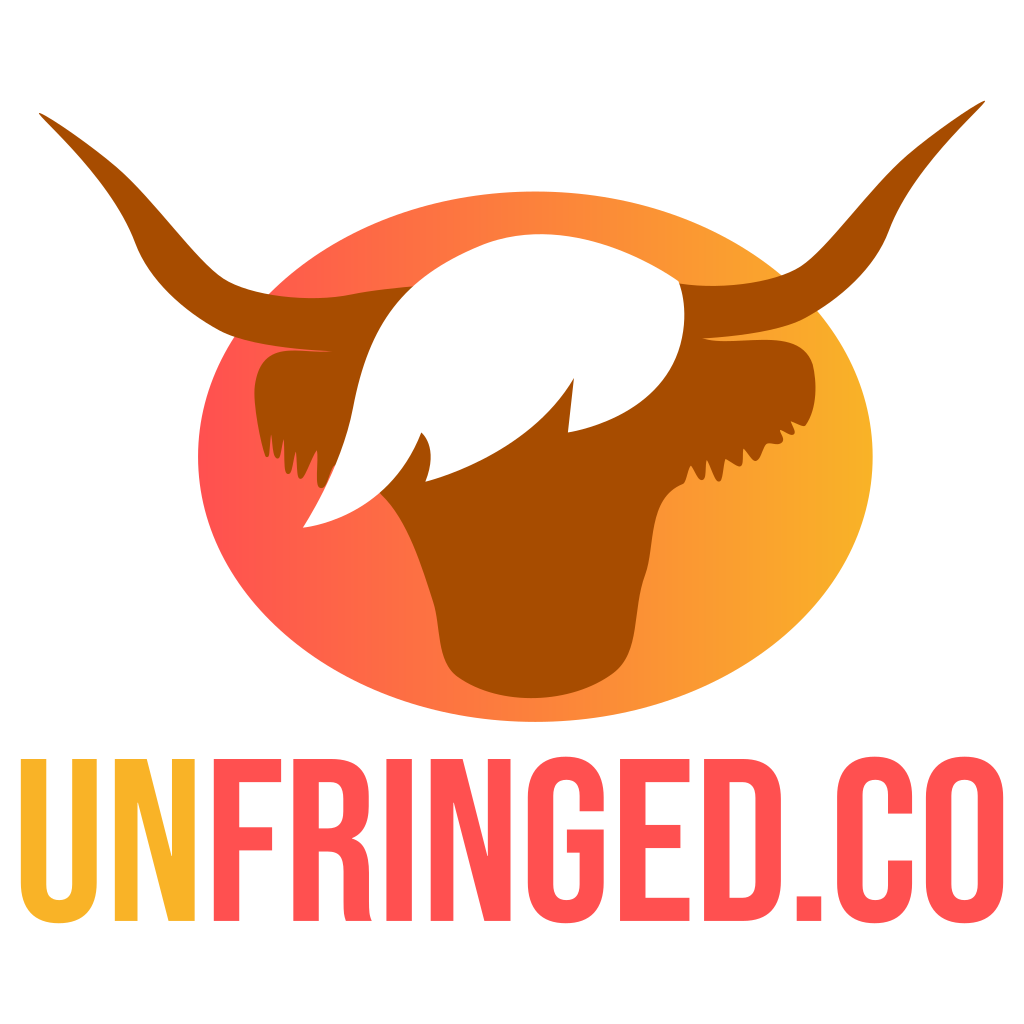 Meet Mika, the star of our new game Molehill Meadows, coming to Gamefound in 2024! We'll be revealing lots more about Mika's worm fuelled, tunnelling adventure over the next few months so stay tuned by either: Following our Gamefound page (see link below and get £1 off), sign up to our newsletter on our official website or connect with us on any of the Unfringed socials.
Designed by myself (Chris) and illustrated by the fantastic @clemencybunn we can't wait to show you more soon! In Molehill Meadows you play as Mika the Mole, an intrepid adventurer with an affinity for shiny things, a hunger for juicy worms and an innate desire to dig. And dig you will by using polyomino shapes to strategically tunnel paths across flower filled fields, ever expanding your molehill home whilst being careful not to compromise existing pathways.
Throughout your journey you will forage for worms, unearth hidden treasures, complete randomly chosen objectives and skilfully connect different sections of the map to earn valuable points.
Read More


Not only will the delicious worms you collect along the way fill your belly but they also gain you unique powers, such as crafting your own customised tunnels, digging multiple times in a turn and even bending tunnel placement rules in your favour, with many satisfying combos waiting to be pulled off.

With simultaneous play and a player count that's only limited by the number of game sheets you have, Molehill Meadows will be tunnelling its way into your heart in no time.

So pop on Mika's extra strong glasses and embark on this delightful ever-changing journey through Molehill Meadows and prove your skills in crafting the ultimate tunnel network!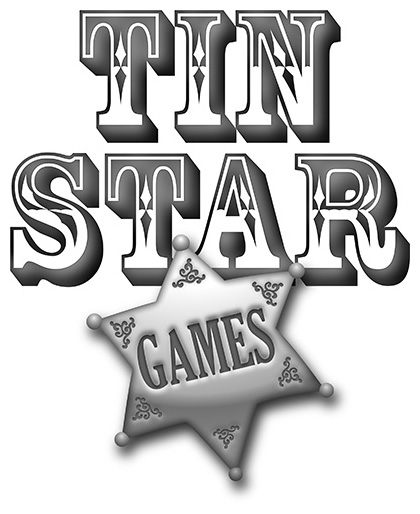 Partners is a unique storytelling game of solving mysteries for just two players. One of you is a clean-cut straight shooter. The other is a total wild card. Together, you can crack the case. We launched Partners in 2021 and knocked down seven expansions as stretch goals. Along with the core rules we have expansions for fighting Cthulhu, Sherlock Holmes mysteries, kid detectives, noir stories, cyberpunk tales and dark conspiracies! But we weren't finished! Not at all!
Last month we added The Lost Files, collecting six new expansions. You can now use The Score to go down into dungeon crawls or to pursue true love in a romantic comedy! You can match wits with a bloody and violent serial killer. You can fight evil robots from the future or head out west to stare down the barrel of a gunslinger. And we still weren't finished! The author of cyberpunk expansion took one look at The Lost Files and said he had one more trick up his sleeve – and sent us The Urban Fantasy files.
Read More


Now you can be everyone from Harry Dresden to Buffy Summers, Anita Blake to Elsa Bloodstone and not just track down plain old murderers but vampires, werewolves, mummies and more.

Have you got an idea or a mystery TV show genre we've missed? Want to send us your own spin on Partners? Get in touch – we'd love to publish it!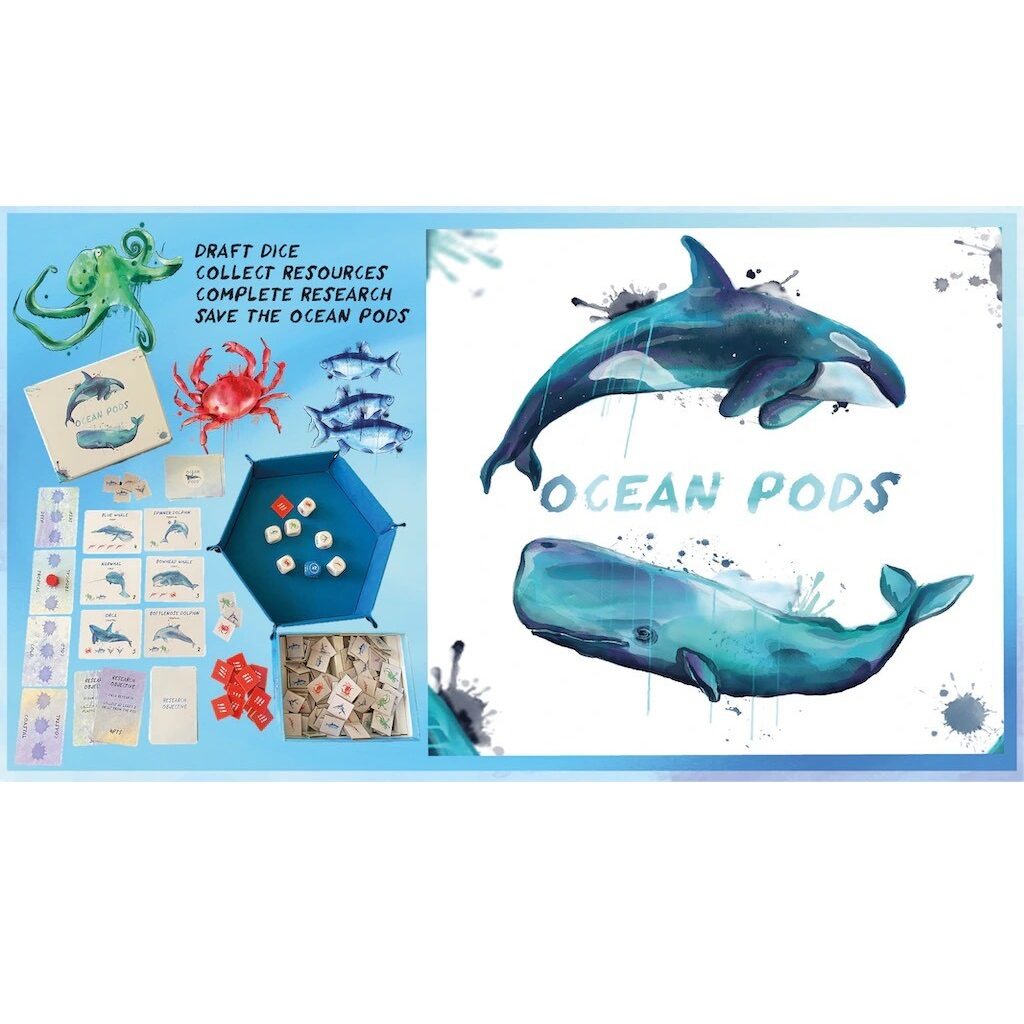 It has been a hectic time at Molinarius Games HQ recently. Ocean Pods was funded on Kickstarter last month and so we have been busy with fulfilment and getting games out all over the world. The game itself has been well received as a drafting intro game with beautiful artwork provided by Raquel Madrid and simple yet competitive gameplay.
We spent some time with our charity partner Ocean Generation who have been giving us advice on how our processes can help with climate change and protect our Oceans. We kept them informed on how our sales are progressing and we hope to have the obligatory photo with a large charity cheque soon.
The team have also been engaging with the community who have been sharing homemade player tokens, inserts and upgrades which have really been impressive and beautiful. It's one of our favourite things hearing how people enjoy the game and it makes all the hard work worthwhile.
Read More


Next up the team will split up working on different projects. Mark is working hard on a new game prototype for you sports fans. Lee is working on Sharks & Rays – an expansion to Ocean Pods and the rest of the team is supporting with a 2nd Edition reprint of Lakes Card Game.

Ocean Pods would not have been possible without the hard work of the whole Molinarius team and also the support from UK Indie Publishers & Designers Group so I would like to take this opportunity to thank them all.


It's the start of another school year! And…It's almost #TalkLikeAPirateDay! If you'd like to combine the two, we've got some great ideas for engaging your rollicking crew of classroom and homeschool learners with our pirate-y games, activities, and even a historical adventure novel. We'll also have a punny comic to celebrate the day.
Games for #TalkLikeAPirateDay: * Pirates vs. Skeletons – this dice-roller pits attacking skeletons against a defending crew of pirates. Use different combinations of dice and commander options to vary the math and strategy. Available free print-and-play on our website.
* Pirate Pursuit: The Spanish Treasure Fleet – our full-sized board game where a pirate is sneaking about, trying to capture a Spanish treasure fleet. Cooperate with the other pirate hunters to corner the pirate (or at least keep them from the treasure) while learning real pirate lore. Details via The Game Crafter.
* Pirate Pursuit: The King's Pardon – our cards-only push-yer-luck companion game to Pirate Pursuit: The Spanish Treasure Fleet. In this game, collect as much pirate lore for your famous pirates as you can before you take the King's Pardon or before yer doom catches up with ye! Details via The Game Crafter.
Read More


Pirate-y Activities: * Pirate Ship Paper Craft – we designed this print, cut, and glue/tape paper craft to work as a 3D game board for Pirates vs. Skeletons. Use it for that, in your own game, or to act out a story! Available as a free printable on our website.

* Cookie's Cookbook – like most cooking and baking, these activities include measurement and mixing of ingredients, "try-question-refine" thinking, health and safety in the work environment, and exposure to the chemistry of cooking. Try making Cookie's Apples in Paste, Lobscouse, and Ship's Biscuit.

* STEM Activities – we are creating add-ons to the main Teacher's Guide, expanding on the STEM activities Emma is involved with in the story. In addition to the recipes, we currently have a pair of math-centric activities; one about Navigation, and one related to Inspecting the Ship's Hull.

Historical Age-of-Sail Adventure Novel: * The Day the Pirates Went Mad takes place at the turn of the 18th century, during the Age of Sail, and follows the adventures of young Emma Sharpe as she learns to sail the seas, bonds with her shipmates, and then, with the help of cabin boy Jack Randall, must race to save them all from a cursed pirate treasure. A 'cozy' historical novel for middle-grade readers and up! Available on Amazon. + Also has a Teacher's Guide and a boatload of behind-the-scenes on the website as well!

* Book two is in the works, so expect to see updates on the socials from time to time, like the recent map for Annabel Barlow's millinery.

Speaking of #TalkLikeAPirateDay – September 19 is #InternationalTalkLikeAPirateDay. On that day, be sure to check out this year's comic from silly Captain Flim Flam and his mini pirate crew by visiting us on Facebook, Instagram & Twitter

Remember! Pirates help #MakeLearningFun all year round! Arr! 🙂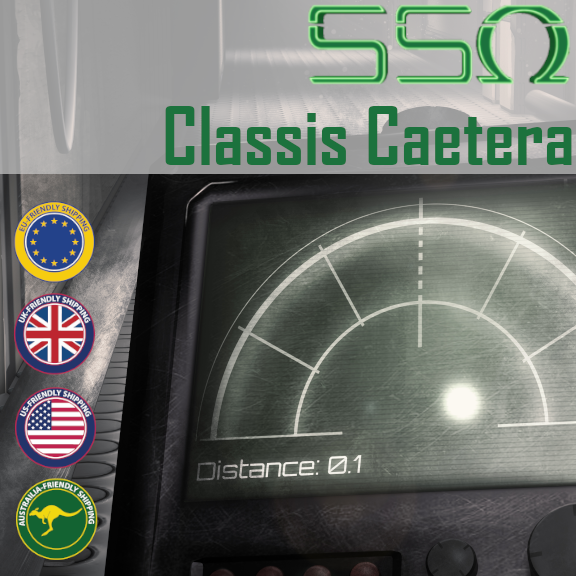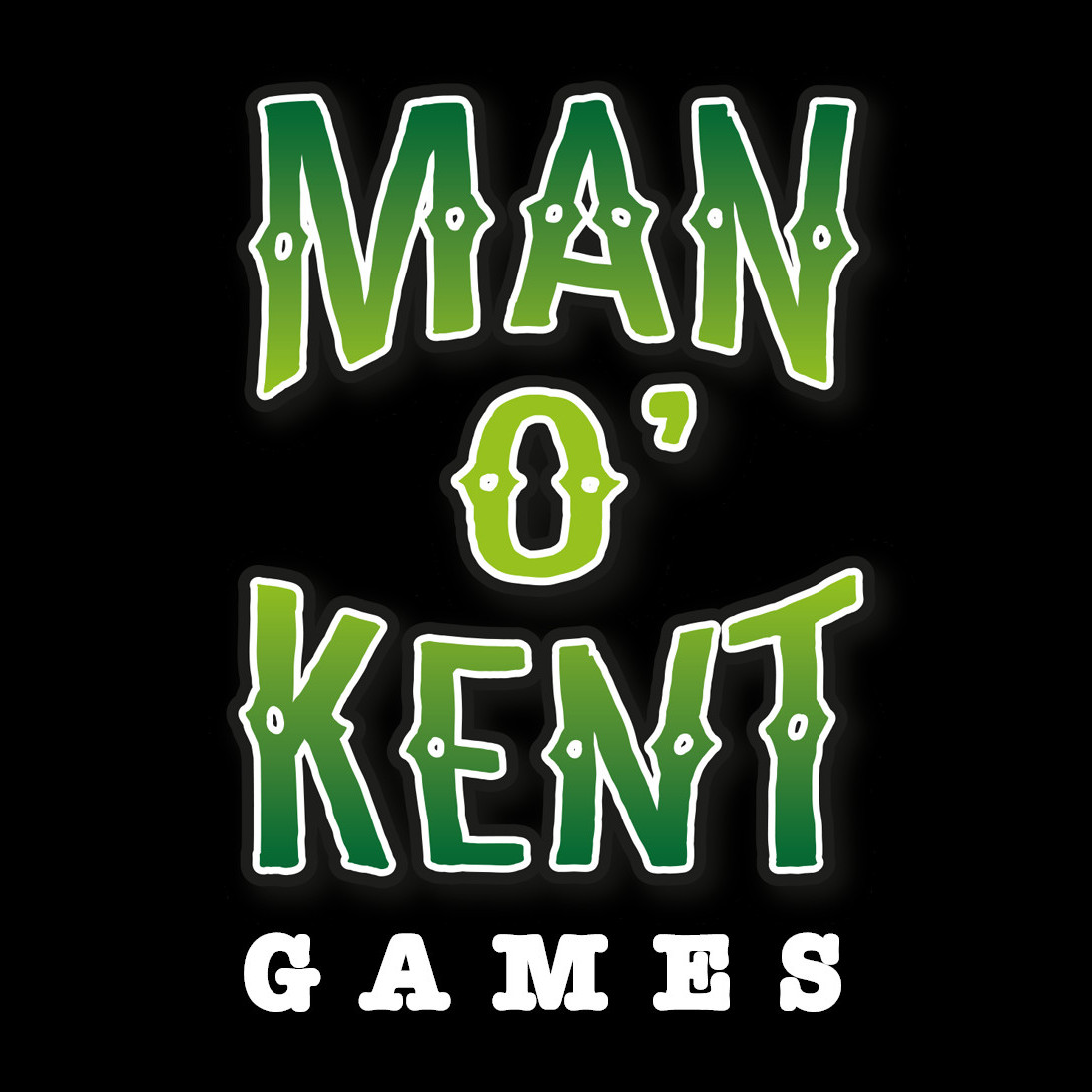 SSO: Classis Caetera fulfilment is rolling along. This is always one of the weirdest parts of completing a Kickstarter for me, months of frantic work and now it's just time to wait. LongPack have all the files they need, they've sent over a sample copy, and now we're in a printing queue. Interestingly, for the first time ever, there was a problem with the sample copy, one of the cards which was meant to be unique was a repeat. What's particularly interesting about this for me is that LongPack informed me that the sample copies are handmade, so this was a direct human error. I'm not sure what I'd previously thought, but I didn't know that they created a few (they have at least one other sample copy they sent pictures of) hand collated samples. Still, that's all sorted out so now I'm just waiting for them to print the other 1499 copies.
Because things are either silent or crazy busy around here, I'm also finalizing the details for printing my new game Pukeapocalypse with Exalted Funeral.
Read More


A punk miniatures agnostic skirmish game about blasting people in the face with gouts of acidic puke, Pukeapocalypse has been tons of fun to work on, and I'm now doing one of the most fun things about being an independent designer, seeing amazing art from talented people creating a vision for my world. Even more fun, since this time it's with another publisher, I don't have to foot the bill for it!

Lots of other things in the pipeline, the final manuscript for Hobgoblin is being nailed down with tons of great feedback from the backers, I'm working on another game that a publisher has expressed interest in, and as always, trying to find time for my own projects. Well, better to be busy, right?


Hello everyone on this sunny September day! Now that school has started back, what better time to talk about Christmas cards! No, please don't go away just yet…
Seriously, Christmas games are a really tricky one to time right. Some people want to do all their shopping before November, while others refuse to even say the C-word until 1 December. This all makes running a Kickstarter for Christmas cards rather tricky. However, that is precisely what we will be doing — for the third year running!
Our 2023 Christmas cards will feature two different designs. One is a simple (haha) maze of shelves packed with gifts, Christmas-themed books, and possibly an elf or two. The other is a cogs game. Oh yes, COGS! Dissent Games created a bespoke card for a local business over summer, and everyone liked it so much that a similar cog-based design will be the second of our Christmas cards. It'll feature cogs cut out of an accompanying postcard changing a set up of flume-type pipes down which snowballs will race. Working title is Snow Balls Ride Flume Slides.
Read More


The Kickstarter for both cards will run in November, and you'll get your cards at the start of December. Sign up with the link below!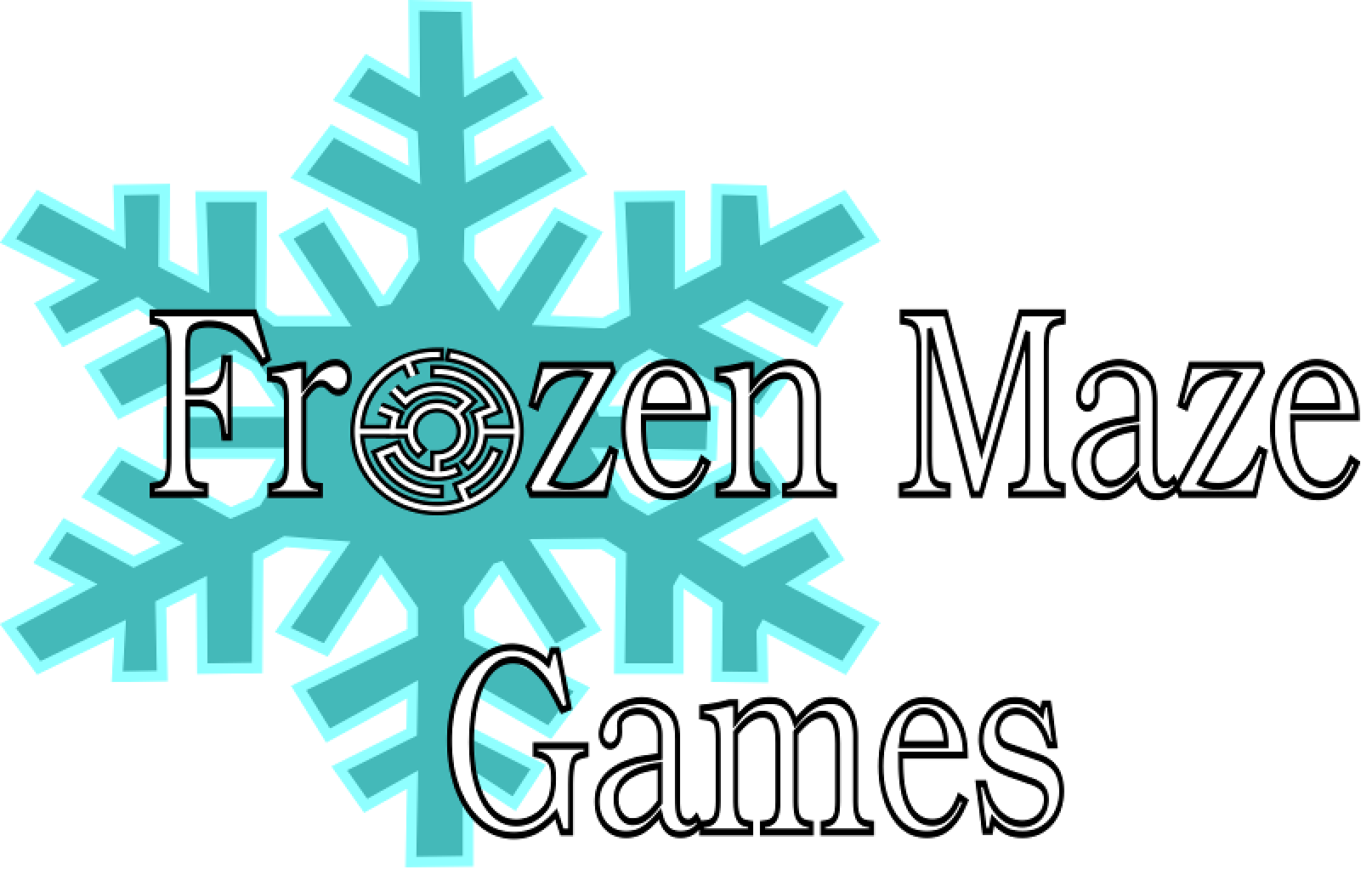 The Kickstarter campaign? Oh, Work goes on you know? A bit of a grind but we're closing in on 100 followers on that newfangled Kickstarter-website! (You should follow too, just follow that link!)
Our head of communications is doing a great job. Sitting at the type writer, punching all the keys in the correct order, stuffing envelopes and licking them close. Adding a stamp and off they go over the inter-tubes!
We recently shared a preview of our Kickstarter movie with our Instagram followers and we've gotten quite a response so we're happy with that progress. There are still things to do on the video so our lone video editing monkey is doing re-shoots and leaving tonnes of trash on the cutting room floor. I should really ask them to be more careful.
In addition to online work we go out to stores and conventions, last one was NärCon (was a blast!) and the next one is NorrCon 3 (will be a blast!). The conventions are hectic but I just love to see people sit down and discover the game!
Read More


In one way there is not much to tell about, but what is, is quite exciting. We're inching closer to make this game of ours a reality! People who've tried it love it and we couldn't be happier, sometimes you just wish you had a brass time machine and could speed this up!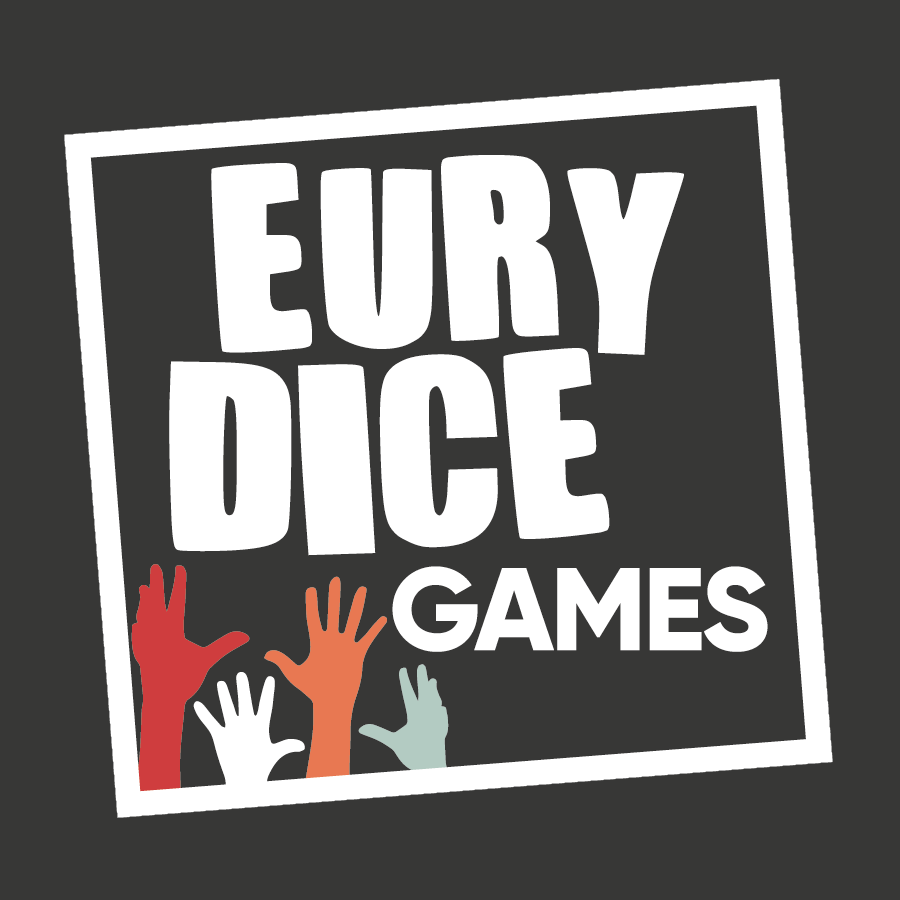 Another busy month! While on holiday I made really good progress on my latest roll and write (this one is another sci-fi one about colonising the solar system) and started designing another! We also had Tabletop Scotland in Perth and I've been working on the next FlickFleet Gamefound campaign – A Box of Pirate Flicks which fleshes out the pirates faction we added in Box of Flicks 2. I had been hoping to run that campaign from 19th Sept to 3rd Oct, but I was too optimistic and have now pushed it back to 17th-31st October.

Search by Designer